Fashion house Dolce & Gabbana's Instagram account hacked amid accusations of racist stereotyping
Hindustan Times, Delhi |
Srishti Jha
Nov 21, 2018 06:08 PM IST
The Italian fashion house's new ad campaign shows Chinese woman eating Italian food with chopsticks, while a male narrator on the side insinuates untreated comments.
Italian luxury fashion house, Dolce and Gabbana in an Instagram post today announced that their official account has been hacked along with the account of Stefano Gabbana. Their legal team is looking into the investigation and the apologized for any distress caused by any unauthorized posts. They also stated that they have nothing but respect for China and the people of China. The 33-year-old fashion house was accused of racism because of their new advertising campaign featured an Asian model who is trying to eat Italian food with chopsticks. The clips, posted on their Instagram handle showed a Chinese woman dressed in the brand's new collection attempting to eat slices of pizza and pasta with chopsticks while a male narrator on the side insinuates untreated comments.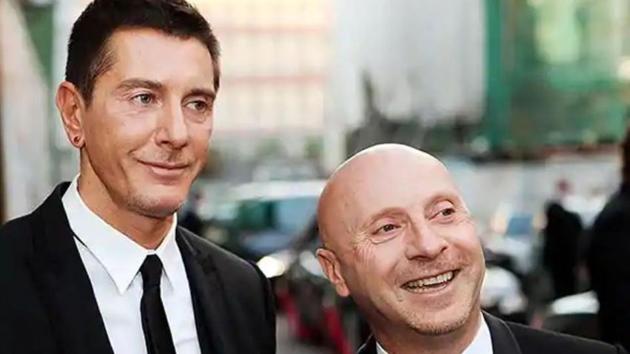 The videos are a part of Dolce & Gabbana's new campaign series , DG Loves China, which is promoting a runway show which will be held in Shanghai today. Their campaign wasn't taken well by social media and there was a lot of anger and disappointment seen in followers and the fashion community. Popular handle @dietprada posted the video saying, "More like #DGdesperateforthatChineseRMB lol. In a bid to further appeal to luxury's covetable Chinese consumers, @dolcegabbana released some hella offensive 'instructional' videos on the usage of chopsticks.
Pandering at its finest, but taken up a notch by painting their target demographic as a tired and false stereotype of a people lacking refinement/culture to understand how to eat foreign foods and an over-the-top embellishment of cliché ambient music, comical pronunciations of foreign names/words, and Chinese subtitles (English added by us), which begs the question—who is this video actually for?'It attempts to target China, but instead mocks them with a parodied vision of what modern China is not...a gag for amusement."
On Weibo, a Chinese microblogging website, the reputed Itaian fashion house got a lot of flak for stereotyping Chinese cultural nuances and how some of the Chinese cultural symbols, the lanterns, couplets were called outdated. Another user pointed out the level of arrogance that the designer duo ended up conveying using chopsticks as a "small-stick" tool while called Italian food great and tasty, which made many feel that the brand has a superiority complex about their own cultural roots. "It is not DG Loves China, but DG loves China's RMB," said a Weibo user.
Some of the brand followers have also demanded apology in English and Chinese and they feel that even though the brand is looking at China as a potential market, their concept makes a mockery of their China's cultural patterns. Comments on the video accused the brand of being full of stereotypes, irony, discrimination and an insult to the Chinese culture. Even though the brand has deleted the videos, the screenshots are doing rounds on social media, putting the brand in a questionable position.
The Italian fashion house has cancelled the catwalk show in Shanghai that was suppose to take place today.