Guys! Here's your grooming guide for the festive season
When stepping out this season, it's not just enough to wear your best outfit — accompany it with glowing skin and well-styled hair.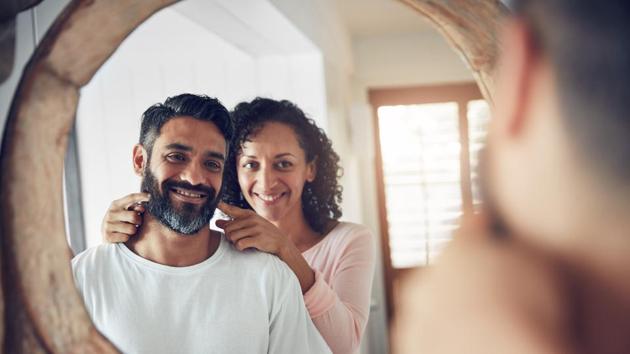 Updated on Oct 17, 2018 11:19 AM IST
At family gatherings and house parties during the festive season, the onus of looking good isn't just on women but on men as well. So, if the men out there are wondering what they can do to ensure that their skin radiates a natural glow, you can follow these simple suggestions from dermatologists Dr Rohit Batra and Dr Geeta Mehra Fazalbhoy.
1)Cleansing routine: A cleansing routine to keep your face hydrated and clean is imperative. Avoid using soap on your face as it contains chemicals that are harsh for your face. Warm water opens up your pores and dries them out while cold water shrinks the pores and stops dirt from entering. Avoid washing your face more than twice a day; it will lead to dry skin. Before a party, opt for a scrub as per your skin type, or medi-facials. Scrubbing will remove dead cells, improving your complexion. Medi-facials are facials which involve the use of chemical peels and laser machines. They're slightly expensive, but hydrate your skin, making it smooth and improving its tightness, besides preventing an acne breakout.
2)Moisturising routine: If you don't want your skin to look dead and tired when stepping out for an occasion, then remember to moisturise. Without it, your skin tends to develop cracks, ages faster and of course it looses it sheen. Ensure your skin is adequately moisturised 48 hours before the occasion. For dry skin, opt for an oil-based moisturiser that will replenish your skin. For oily skin, opt for an oil-free or mattifying moisturiser. For normal/combination skin, opt for a moisturiser that contains oil in medium quantity. For sensitive skin, opt for a moisturiser that is devoid of alcohol, fragrances, dyes, and preservatives (parabens).
3)Beard routine: A dry, unkempt beard is a turn off. If you want your beard to look majestic at a party, then here's what you need to do. First, trim your beard and shape it according to your face cut, shampoo it and then hydrate it with beard oil.
4)Hydration and diet routine: Alcohol makes you dehydrated, which in turn dehydrates your skin, too. Hence, if you don't want your face to lose that glow during a party, hydrate yourself. Also, a healthy stomach is imperative for healthy skin. You can't avoid eating out during the festive season but you can balance it out by eating fruits. Fibre aids in digestions and maintains a healthy metabolism. And this helps to keep your skin healthy.
5)Hair care: Most of us don't have time to wash our hair before a party or an event. But with the option of a dry shampoo, this is no longer a problem. A dry shampoo is a good quick-fix for lifeless dull hair. It reduces the greasiness, gives volume and makes your hair look fresh.
6)Lip care: The most ignored aspect of a man's grooming is his lips. No one wants to look at dry cracked lips during a conversation with you. Keep a lip balm ready in your pocket and apply it frequently during the party.
7)Perfume and cologne: If there is one thing that rain on your parade, it's bad smell. Choose a cologne/ perfume as per the occasion. Opt for a subtle yet masculine smell, which should not be overpowering.
Topics
Close Story