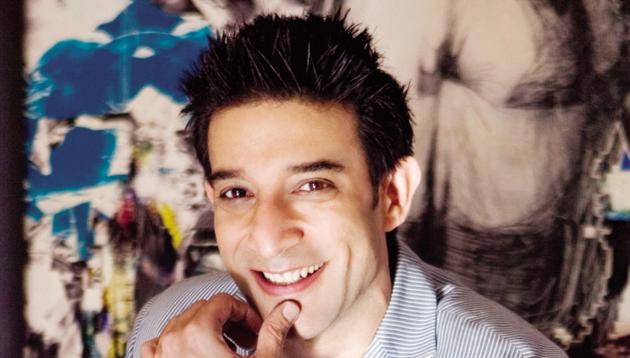 India Couture Week 2018: Suneet Varma to showcase his collection Nayantara
Suneet Varma's collection is a reminiscent of an Indian princess. He will be showcasing his collection on July 27, 2018.
Hindustan Times | By Akshay Kaushal
UPDATED ON JUL 20, 2018 04:03 PM IST
Having completed 30 years in fashion, designer Suneet Varma is a name to reckon with. The 54-year-old juxtaposes European and Indian sensibility in his designs, which are pretty evident in his collection. "My inspiration has always been from the French art work and baroque. The garments that you see in my collection exude modernity with a hint of tradition," he says.
Living up to his tag, Varma will be showcasing 55 looks on the runway for the upcoming Couture Week. The collection titled Nayantara, is a reminiscent of an Indian princess. It encapsulates nostalgia and romance while keeping his brand's sexy ethos intact. "My friends often tell me that they are more interested in seeing the back of my saris or gowns because they know that there would be something interesting," laughs the designer, who is known for his sexy blouses and his iconic breastplates. It took him four strenuous months to come up with his collection.
According to Suneet, Indian couture has evolved and seen a lot of change in the past three decades. "The way people are wearing couture is certainly more fun. You see a heavily embellished lehenga teamed with a plain white shirt. That's what effortless fashion is all about," he says. This is the first time when Hindustan Times and Sunil Sethi Design Alliance have collaborated to come up with the all jazzed up season of India Couture Week and talking about the collaboration, Suneet says, "HT as a newspaper has a wider reach and we are hoping that through this alliance our designs will reach out to every corner of the country where we have our potential buyers and people who appreciate fashion. And since this all is spearheaded by Sunil Sethi, who never compromises on art by giving priority to business, things are certainly going to fall into place."
Close