NSFW: Kim Kardashian Kimoji merchandise exists, check it here
Reality TV star Kim Kardashian, being the clever lil business queen that she is, has updated her Kimoji (Kim Kardashian emojis) range to now have its very own official merchandise.
fashion and trends
Updated: Jun 25, 2016 14:02 IST
Kim Kardashian-West is basically unstoppable.
It seems having a clothing line, beauty line, gaming app, website and her own line of emojis, called 'kimojis' (obvs), isn't enough for this social media and US reality TV star.
See: OMG! This woman looks just like Kim Kardashian!
Now, there's kimoji merchandise, too. And it's so Kim K! (NSFW alert!)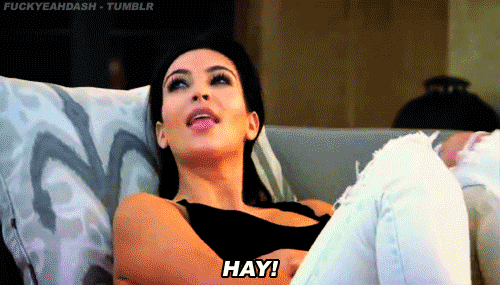 Let's face it, the Keeping Up With The Kardashians star has been business-savvy for a long time, but this move took us by surprise.
Mostly because of how much we want to get our hands on these gift wrapping sheets.
Aside from the Bae wrapping paper, we're also planning on getting our mitts on the Send Nudes phone case (because Lols).
And maybe the Belfie – butt selfie – wrapping paper too, for special occasions.
Read: That's not Photoshop, just a pic of Kim Kardashian with her doppelganger
But, you have to hand it to Kim; just when you think there no more to her Kardashianess, she goes and proves you wrong.
Kim is pretty good at understanding what her fans want – which is basically a piece of Kardashian-West in every aspect of their lives.
Even on their phone cases apparently.
Kim announced the #KimojiMerch news on her Twitter and Instagram recently, which are now available for purchase on her website and app.
Though the choice is pretty limited, that's quite a range Kim has given us a peek into.
Now, all we have to do is wait for it to come to India. That's right, Kimoji merch is only for Kim's peeps in the US at the moment. We guess we're not baes yet.
The writer tweets as @SanyaHoon