Cut down on your kids' daily screen-time to boost brain function
Sep 27, 2018 04:32 PM IST
Is your child addicted to the mobile or television? A new study shows that limiting screen time and ensuring sufficient sleep can boost brain function.
Limiting your child's recreational screen time to less than two hours a day, and ensuring sufficient sleep and physical activity, can significantly improve their brain function, a study has found. Taken individually, limited screen time and improved sleep were associated with the strongest links to improved cognition, while physical activity may be more important for physical health, according to the study published in The Lancet Child & Adolescent Health journal.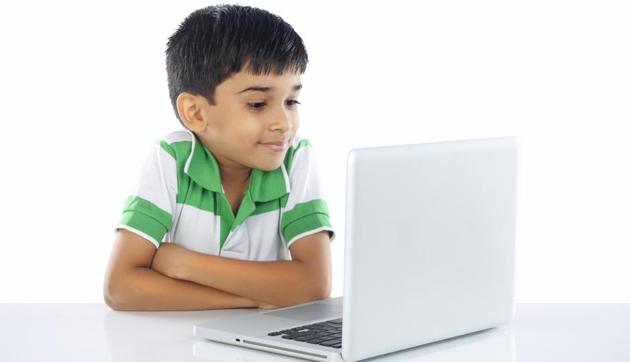 "Behaviour and day-to-day activities contribute to brain and cognitive development in children, and physical activity, sedentary behaviour, and sleep might independently and collectively affect cognition," said Jeremy Walsh, of CHEO Research Institute in Canada. "Evidence suggests that good sleep and physical activity are associated with improved academic performance, while physical activity is also linked to better reaction time, attention, memory, and inhibition," said Walsh.
"The link between sedentary behaviours, like recreational screen time, is unclear as this research is in the early stages and it appears to vary depending on the types of screen-based activity," he said.
In the study, data was analysed from 4,520 children from 20 sites across the US. Children and parents completed questionnaires and measures at the outset of the trial to estimate the child's physical activity, sleep and screen time. Children also completed a cognition test, which assessed language abilities, episodic memory, executive function, attention, working memory and processing speed.
The study controlled for household income, parental and child education, ethnicity, pubertal development, body mass index and whether the child had had a traumatic brain injury. "We found that more than two hours of recreational screen time in children was associated with poorer cognitive development," said Walsh.
Follow more stories on Facebook and Twitter