Everyone, irrespective of gender, should be sensitised about menstrual hygiene, say experts
Mar 07, 2018 01:47 PM IST
Menstrual hygiene should be seen as a human rights issue since every girl has a right to lead a dignified life.
People, irrespective of gender, should be sensitised to and about menstrual hygiene and see it as a human rights issue, and a process of nature, said experts attending the second edition of the #YesIBleed Campaign held at the Amity University here on Tuesday.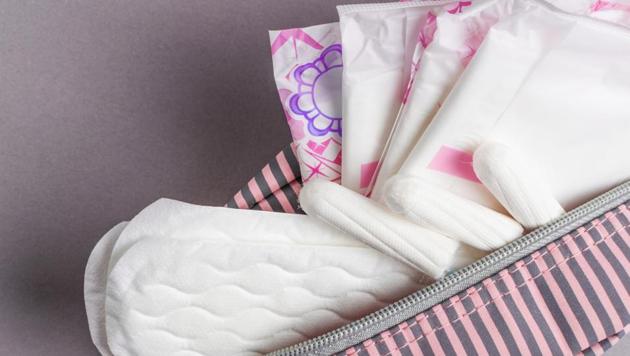 Participating in a discussion on the subject, Union Minister for Health and Family Welfare Ashwini Choubey described menstruation as a natural process and suggested that awareness needs to be created around the same pan-India. Sharing his experience of working with the rural population in Bihar, Chaubey said he was dismayed to be informed that only two percent of women in the state were using sanitary pads. Most, he said, were still using cloth and leaves when experiencing their periods.
Stay tuned with breaking news on HT Channel on Facebook.
Join Now
Chaubey said it was lamentable to hear that funds allocated by the Centre for promoting menstrual health and hygiene in 2017-18, remained mostly unutilised in various states. Menstrual hygiene, he said, should be seen as a human rights issue since every girl has a right to lead a dignified life and stressed that only a "Swachh Bharat (Clean India) can ensure a Swasth Bharat" (Healthy India).
Rekha Sharma, Chairperson of the National Commission for Women (NCW), said it is very important for both mothers and fathers to talk to their daughters openly about puberty and menstrual hygiene so that they are prepared before hand to deal with the onset of menstruation.
She stressed that menstruation is a normal physical and biological change in the body and there should be no social stigma attached to it. It was essential as well for educated students to move around in villages and talk to adolescent girls, and maked them aware about menstruation. A good way to start would be to pool in money and provide them with sanitary napkins, she added.
She also said that she was in favour of sanitary pad vending machines being installed in every Institution and to properly dispose of sanitary napkins, which otherwise, are a grave threat to the environment and human health overall.
Divya Khosla Kumar, director, producer and actress said it was alarming to note that 23% of adolescent Indian girls in the age group of 12-18 drop out of school once they reach puberty because of inadequate menstrual protection.
To maintain good menstrual health, she said it is essential to change a sanitary pad every four hours since 90 percent of them are made of plastic and if they enter the body, can cause blood-related complications. Kumar also flagged the issue of proper disposal of sanitary pads. She commended the work done by social outfit SheWings, the brains behind the menstrual hygiene campaign, and proposed that more such discussions should be held in future to provide momentum to the cause.
Follow @htlifeandstyle for more