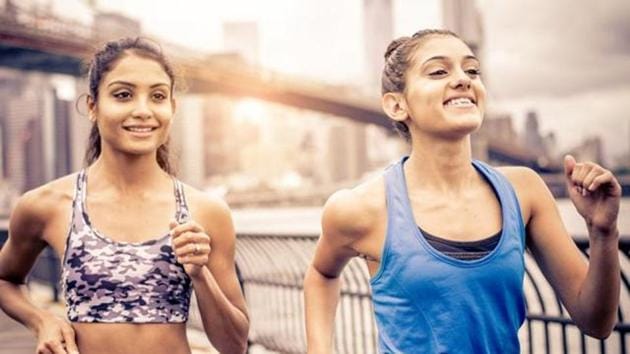 Exercise can cut heart attack risk even in high air pollution areas
Exercise can reduce risk of heart attacks, even in areas with moderate to high levels of air pollution, says a new study.
UPDATED ON JUL 19, 2018 01:03 PM IST
Air pollution has become a part of our daily existence and puts us at risk of several diseases. Now, a new study says that exercise can help. The study done by the University of Copenhagen in Denmark says that exercise can reduce the risk of heart attack, even in areas with moderate-to-high levels of traffic pollution.
"While exercise is known to reduce cardiovascular disease risk, pollution can increase the risk of cardiovascular disease, including heart attacks, asthma, and chronic obstructive lung disease," said Nadine Kubesch from the University of Copenhagen in Denmark. "Currently, there is little data on whether poor air quality cancels out the protective benefits of physical activity in preventing heart attacks," said Kubesch.
Previous studies have shown that cycling to work offers twofold benefits as it saves the environment as well as speeds up the weight loss process. While health experts say that it's ideal to work out early in the morning, pollution levels are also factored into it. "The best time (to exercise) is when the air pollution levels are the lowest," said Dr K K Aggarwal, president, Heart Care Foundation of India (HCFI), and a Padma Shri awardee.
For this study, researchers in Denmark, Germany and Spain evaluated outdoor physical activity levels (sports, cycling, walking and gardening) and nitrogen dioxide (NO2 pollutant generated by traffic) exposure in 51,868 adults. Higher levels of pollution were associated with more heart attacks, however, the risk was lower among those who were physically active.
Moderate cycling for four or more hours per week cut risk for recurrent heart attack by 31%; and there was a 58% reduction when all four types of physical activity (together totalling four hours per week or more) were combined, regardless of air quality. Those who participated in sports had a 15 per cent lower rate of initial heart attacks and there was a 9 per cent risk reduction associated with cycling, regardless of air quality, the researchers said.
The study has been published in the Journal of the American Heart Association.
Follow @htlifeandstyle for more
Close