Weight loss diet, here are the risks and benefits of a fruit-based diet
May 27, 2018 09:19 AM IST
Can a fruit-based diet help you in weight loss? No doubt fruits are nutritious, but can you survive on them alone to lose weight and stay fit? We asked health experts to bust a myth many have fallen for.
Almost everyone is looking up ways to get rid of excess weight and fat. Some resort to intense workouts in the gym and some look at making tweaks to their diet.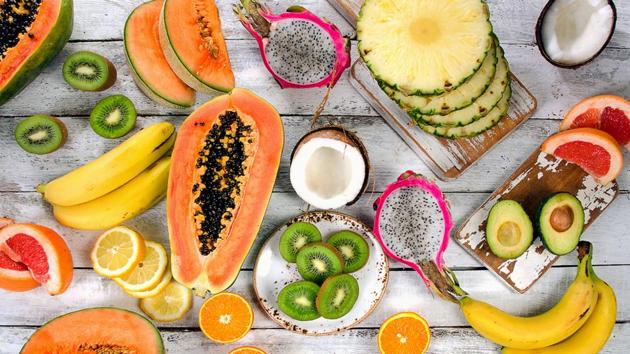 We know that diet plays an important role in weight loss; remember: diet is 70% and exercise in only 30% of your weight loss programme. A diet that has often found itself in various search histories is the fruit diet.
Fruits are extremely nutritious and healthy; however can one survive on fruits alone? We asked some dieticians and here's what they had to say.
"There are two ways by which our body can lose weight: weight loss and fat (inch) loss. You can lose weight and not fat by following a crash diet, liquid diet or starve yourself or lose fat by following a balanced diet. Fruits alone will not help you lose fat," says Naina Singhania of thefitnesity.com. So, while you will see some amount of weight loss with a fruit diet, a structured regime of fat loss will yield better results.
At the same time, a fruit diet can be highly restrictive. "It excludes a lot of nutrient groups, for instance dairy," says Rinki Kumari, chief dietician, Fortis Hospitals, Bangalore. She adds, "Excessive of anything is harmful. Moderation is the key."
However, if you still wish to go ahead with a fruit-based diet, here are some suggestions by Kumari. Make sure to pick from the following fruit groups.
• Acidic fruits, such as oranges, grapefruit, tomatoes, berries, plums, and cranberries
• Sub-acidic fruits, such as apples, apricots, raspberries, and cherries
• Oily fruits, such as avocados, olives, and coconuts
• Sweet fruits, such as bananas, dates, figs, and grapes
• Starchy fruits, such as squash
• Melons of all kinds
• Vegetable-fruits, such as cucumbers and bell peppers
You can also opt for organic fruits whenever possible. As according to this study, organic produce can help weight loss. "No matter what type of eating plan follow, your body needs to move in order to be healthy. The fruitarian diet may not provide with enough energy to exercise," says Kumari.
For a more sustainable weight loss, it is important to include a mix of diet and exercise.