Who says you can't build muscle on a vegan diet? It has all the protein you need
Sep 30, 2017 02:46 PM IST
According to experts, the notion that one cannot get ripped on a vegan diet is nothing but a myth. Here's what you need to know.
Here's something we've all possibly heard in our lives at least once: To achieve fitness, you need to be on a non-vegetarian diet. Vegetarians can manage, too, but it's impossible to get ripped if you are on a vegan diet. Stop! Don't believe that. The reason why fitness enthusiasts don't trust a vegan diet to help you build muscle is because it is believed to have less protein than what one can get from a non-vegetarian or a vegetarian diet. However, recent fitness research studies have proven that this is a misconception.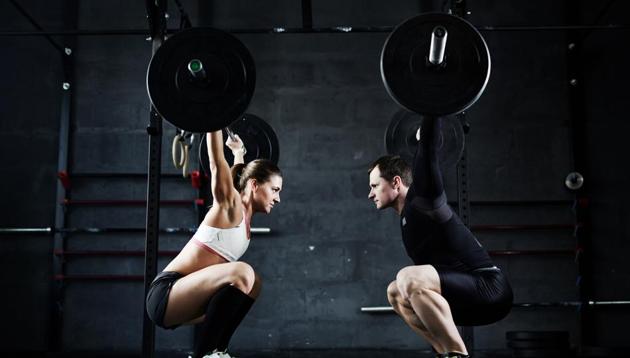 Therefore, we got in touch with fitness experts Ashish Gupta, Vicky Tuli and Deepak Jha, who helped us separate fact from fiction, and tell you how you can get that lean body on a vegan diet.
1) It's a myth that your muscles respond better to protein acquired from animals as compared to protein acquired from plants. As long as you get protein as per your required weight, regardless of the source, it's fine.
2) Even if you are on a vegan diet, basic principles of building muscles apply — eating protein after workout, eating fewer carbohydrates in the night and eating balanced meal of fat, protein and carbohydrates.
3) Being on a vegan diet is totally different for your digestive system. It takes time for your system to get used to a vegan diet. You will need to eat more often as compared to any other diet. You will also get hungry more often.
4) Ease into veganism as you may experience gas and bloating initially. The reason for this is that most fitness enthusiasts are on high protein diet, which is low in fibre-content as compared to vegan diet. Therefore, your gut takes time to adjust.
5) You need to increase your intake of fruits and vegetables if you are a vegan. You can consume chickpeas and legumes before workout to fuel your body for exercise. Quinoa and buckwheat can be used as a post-workout meal for muscle recovery. Opt for protein shakes if your sole aim is increasing muscle size. It's unsustainable to solely focus on muscle growth if you are a vegan; this is a fact.
6) Sugar, aerated drinks and processed food are a strict no if you are a vegan. For energy and carbohydrates, include flaxseeds, chia seeds, walnuts and flaxseed oil. They are also an excellent source of essential fatty acids.
7) To boost your metabolism, consume green tea with cinnamon.
8) Since you are leaving milk, chicken, cheese, cottage cheese and eggs when you turn vegan, soy is simply a must have ingredient.
9) Don't skip leafy greens. They increase the production of nitric oxide in the body, which helps deliver oxygen and protein to the muscles.
Remember these things, and you're good to go!
"Exciting news! Hindustan Times is now on WhatsApp Channels
Subscribe today by clicking the link and stay updated with the latest news!"
Click here!