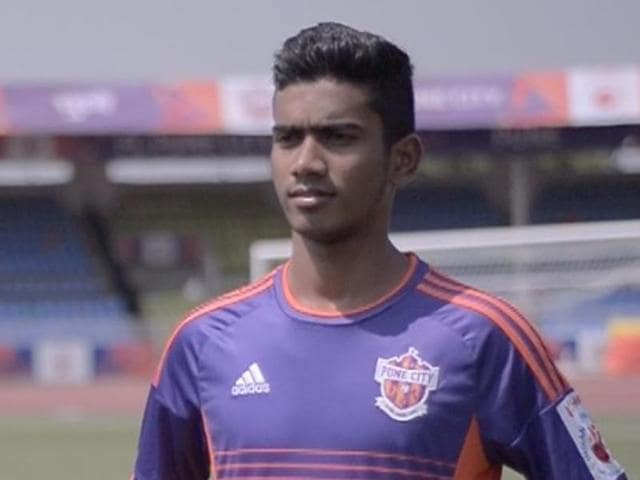 Ashique Kuruniyan: From school dropout to new Villareal recruit
Muhammad Ashique Kuruniyan, who dropped out of school, has earned a one-year stint with La Liga club Villareal
PUBLISHED ON NOV 05, 2016 04:47 PM IST
Indian football is littered with rags-to-riches tales. The latest footballer to have emerged out of obscurity to make headlines is Muhammed Ashique Kuruniyan, who last week earned a one-year stint with La Liga outfit, Villarreal CF's, third team.
Being born in the football-crazy town of Malappuram, playing football was only natural for Ashique. But the path he chose for himself was not devoid of obstacles.
"Being born in Kerala, my family had no objection in me playing football. But we were a big family — I am the fifth child of my parents. My father works at a shop while my mother is a housewife, so finances were an issue growing up," says Ashique, an academy product of Indian Super League franchise FC Pune City.
He has played for India U-18 and U-19 teams.
Ashique had to drop out of school when he was in the eighth standard to work at a sugarcane shop to help support the family. It was tiresome work — his rigours from 9 in the morning to 6 in the evening earned him just Rs 80 a day.
"It was odd going to work at that shop as it is very close to my school. All my friends and classmates would pass me by everyday on their way to school. Now those same guys tell me how they never thought I would go so far," Ashique recollects with a hint of pride in his voice.
But even in those tough days, Ashique never gave up on football, playing the game on small fields after finishing his daily stint at the shop. His dedication was soon rewarded when he was picked for a Vision India team, started under a scheme by the Kerala Football Association.
What's more, being picked up for the team also meant he could start attending school again as he had to live in a camp where everything was taken care of.
The lanky winger soon started to make waves, his talent with the ball leading him now to a stint in Spain.
Close