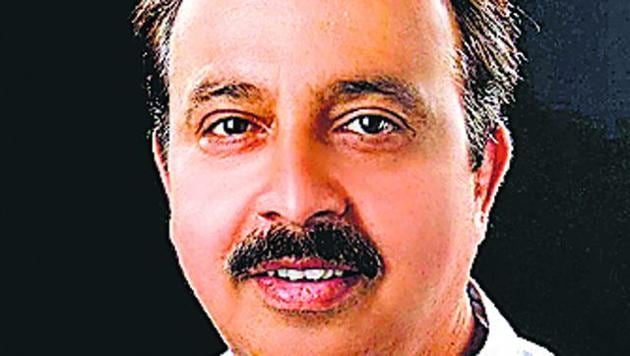 Haryana minister goes paperless for daughter's wedding invitations
Minister Rao Narbir Singh had erarlier urged residents to cut down on invitation cards and use social media instead to send out invites
UPDATED ON MAY 01, 2017 11:47 PM IST
Representatives of several panchayats in Gurgaon district are facing a peculiar problem these days. They have been asked to invite villagers to the May 9 marriage of the daughter of cabinet minister Rao Narbir Singh, but have not been given invitation cards to hand out to them.
Rao Narbir is the minister for PWD, forest and public health engineering in the present Haryana cabinet.
The panchayat members have been asked to invite villagers word-of-mouth, as no invitation cards have been printed. The decision to go paperless with regard to sending out wedding invites was in keeping with the minister's own advice of cutting down on invitation cards for wedding and other functions or social events and instead resort to verbal invitations or through phone calls email, SMS, or other messaging services.
Addressing a function in November last year, Narbir appealed to the people to stop printing cards for marriages and other functions, as it would go a long way in saving the environment, cut costs and being eco-friendly.
"Several panchayat members had countered me at the time. They asked me will I practice what I preach? I have not printed a single card and people are being invited through calls or messages. I even invited the Haryana Governor verbally," Rao told HT.
Read I Gurgaon: 31 Huda roads to be repaired before monsoon: PWD minister
If he had decided to stick to conventions, the minister would have had to print 15,000 cards for his daughter's wedding.
Though on the opposite ends of the political spectrum and literally at each other's throats during no-holds-barred campaigns for elections, the wedding will fashion a merger of sorts between the Congress and the BJP.
Marriage of his daughter has been fixed with the son of Rao Dan Singh, a Congress leader from Mahendergarh. The function would be held at Leisure Valley and most of the villages of Badshahpur, Rao's constituency, have been invited.
"I will not print invitation cards for the marriage of my son as well. Let us set an example for others to follow," the minister said while giving directions to a sarpanch to invite people verbally.
The sarpanch argued that it would be tough to spread the word on his daughter's marriage and convince villagers to attend the do without invitation cards. However, Rao maintained there will be no invitation cards.
He said if information about sad events could be conveyed through messages, then word on weddings, too, could be put across similarly.
Close