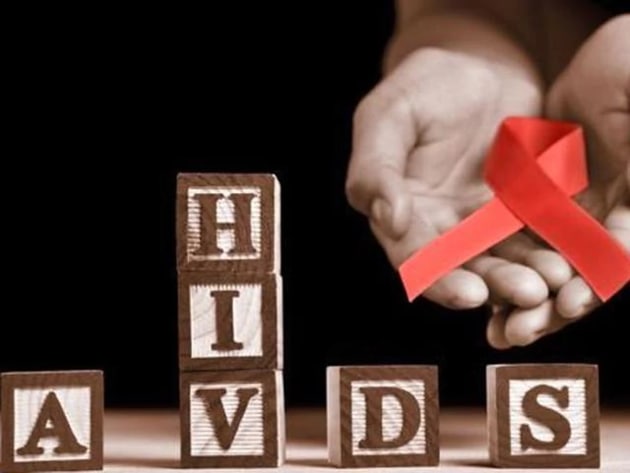 2.1 million HIV cases in India, 50% drop in new infections in past decade: UNAIDS report
New infections in India have fallen to 80,000 in 2016 from 150,0 00 in 2005 and the fall is expected to accelerate with India introducing the 'test and treat' policy earlier this year, where everyone who tests positive for HIV is put on treatment, which makes them less infectious
UPDATED ON JUL 20, 2017 08:14 PM IST
New infections from HIV, the virus that causes AIDS, have almost halved in India over the past decade, but decline has to be greater to end AIDS by 2030.
India had 2.1 million people living with HIV at the end of 2016, with new infections falling to 80,000 in 2016 from 150,000 in 2005, shows data from the UNAIDS Ending AIDS Report 2017 released in Paris on Thursday.
Of these, 9,100 infected were children under age 15 years.
"India has registered a 20% annual decline in new infections over the past few years, but it's not good enough. Two million people living with HIV is too high a number. If the dynamics of transmission are better understood and more people are put on antiretroviral therapy to treat HIV, India can bring down infection much faster," said Dr Bilali Camara, UNAIDS Country Director for India.
Less than half the people living with HIV are on treatment, which is given free under National AIDS Control Programme. "The new 'test and treat' policy to put everyone who tests positive for HIV on treatment helps lower the viral load which, apart from keeping them healthy, lowers their risk of infecting others," said Dr Camara.
With the cost of antiretroviral therapy less than $100 per person per year, treating everyone brings added gains in the form of increased productivity and lowering opportunistic infections, such as TB and pneumonia.
"Infection rates are high in injecting drug users (9.9%) and men who have sex with men (4.3%), and transgender people (7.2%), and India must create a social and legal environment, including decriminalizing gay sex, to ensure these groups access treatment and harm-reduction programmes to lower risk," says Dr Camara.
Globally, new HIV infections fell by 16% to 1.8 million in 2016, but the pace of global decline is too slow to reach the UN's Fast-Track Target of fewer than 500,000 new infections per year by 2020. "In 2016, 500 people were still getting infected with HIV every day, which is unacceptable," said Dr Camara.
The decline in infection was the highest in children (47%) because of global scale-up of antiretroviral therapy, which also lowered AIDS deaths by 48%, from a peak of 1.9 million in 2005 to 1million in 2016.
The number of children dying of AIDS-related illnesses worldwide also halved within six years, from 210,000 in 2010 to 120,000 in 2016. Much of the decline was due to steep reductions in new HIV infections among children and wider rollout of paediatric antiretroviral therapy.
Declines in deaths from AIDS-related illnesses were sharpest in eastern and southern Africa, where they peaked at 1.1 million in 2004 and then fell by 62% to 420 000 in 2016, a trend that reflected the rapid scale-up of antiretroviral therapy in the region.
Deaths from AIDS-related illnesses were 27% lower among women and girls in 2016 than they were among men and boys, but AIDS remains the leading cause of death among women aged 15–49 years globally, and is the second leading cause of death for young women aged 15–24 years in Africa.
Close