Irrfan Khan has neuroendocrine tumour: Everything you need to know about the rare illness
Updated on Mar 16, 2018 07:03 PM IST
Actor Irrfan Khan revealed in an emotional Twitter post that he's been diagnosed with neuroendocrine tumour (NET), a rare tumour that grows predominantly in the digestive or respiratory tract. Here's more on the disease.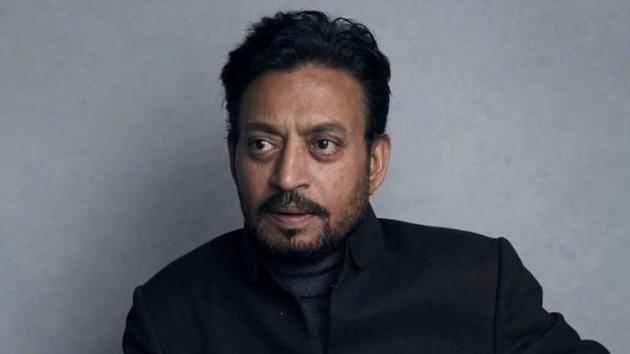 Hindustan Times, New Delhi |
HT Correspondent
There were rumours that actor Irrfan Khan cancelled a film shoot in February, 2018 due to his ill health. Now, after 10 days of sharing he was suffering from a rare disease, the star opened up about his health again, revealing on Friday that he was suffering from neuroendocrine tumour (NET) and was calling time out to focus on his health.
The actor shared in an emotional Twitter post that he's been diagnosed with NET, a rare tumour that develops from cells of the neuroendocrine system and grows predominantly in the digestive or respiratory tract - lungs, appendix, small intestine, rectum and pancreas - but can occur in any part of the body.
"NETs are often asymptomatic in the early stage. When present, symptoms appear similar to those caused by other common conditions. Therefore, NETs are at times misdiagnosed as irritable bowel syndrome (IBS). But abdominal discomfort in IBS is usually relieved by going to the bathroom," Padma Shri recipient, Dr KK Aggarwal, President, Heart Care Foundation of India (HCFI), and former national president of Indian Medical Association (IMA) told Hindustan Times.
Here's more on Irrfan's disease:
What is NET?
It is a rare tumour that develops from cells of the neuroendocrine system, according to Macmillan Cancer Support UK. The neuroendocrine system is made up of cells that are similar to nerve cells and make chemical messengers called hormones. Hormones control how different organs in the body work.
What causes NET?
Neuroendocrine tumours are uncommon. The exact cause is not know.
Are there different types of NET?
Tumours can be noncancerous (benign) or cancerous (malignant), according to Mayo Clinic. Often slow-growing and noncancerous, they can invade surrounding parts of the body and at times, turn cancerous and spread across the body. While some clinical and pathologic features of NETs are unique to the site of origin, other characteristics are shared, regardless of site of origin. NETs are also sometimes referred to as carcinoid tumours, Dr Aggarwal said.
Who does it commonly affect?
Can affect people of any age but these tumours are most likely to affect people over the age of 60. People who have a rare condition called multiple endocrine neoplasia 1 have an increased risk of developing a NET. Apple founder Steve Jobs died from an NET on his pancreas in 2011.
What are the symptoms of NET?
It can cause a myriad of symptoms that will depend on where in the body the NET is.
A NET in your digestive system may cause pain or discomfort in the tummy area (abdomen) that comes and goes. You may feel sick (nauseated) or be sick (vomit), or there may be a change in your bowel habits (how often you pass stools).
A NET in the lung may cause chest infections and shortness of breath, or you may have a cough or cough up blood.
Loss of appetite and weight loss may also be symptoms of a neuroendocrine tumour.
Some NETs (more commonly NETs of the small bowel, large bowel or appendix) may overproduce a hormone-like substance called serotonin. This causes a collection of symptoms called carcinoid syndrome. Symptoms include: diarrhoea, flushing of the skin, wheezing (similar to asthma).
What does treatment look like? Can patients be cured?
Treatment depends on the type of tumour, location, whether it produces excess hormones, how aggressive it is and whether it has spread to other parts of the body. The results of your tests will help your doctor discuss the best type of treatment with you. Surgery to remove the tumour is usually the first treatment choice. If the NET can't be removed, you will have treatment to relieve symptoms and improve your quality of life.
How is it diagnosed?
You may have some of the following tests: Urine tests, blood tests, ultrasound scan, CT (computerised tomography) scan, MRI (magnetic resonance imaging) scan, radioactive scans (octreotide scan or MIBG-scan), PET/CT scan or/and biopsy.
Can one reduce the risk of contracting NET?
Presently, there is no way to prevent carcinoid tumours. People with carcinoid syndrome may be advised to avoid things that may trigger flushing, such as drinking alcohol or eating spicy food. You may be able to reduce diarrhoea by making changes to your diet. A specialist dietician can advise you about this.
Follow @htlifeandstyle for more
Personalise your news feed. Follow trending topics