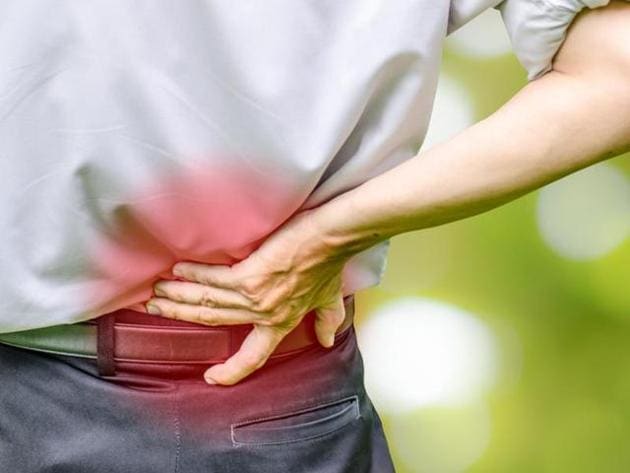 Not just mental health, psychiatrists can also help manage chronic pain
Psychiatrists can play a key role in chronic pain management. Here's how
UPDATED ON JUL 14, 2018 05:10 PM IST
Psychiatrists are mostly associated with mental health issues such as schizophrenia, depression, anxiety, bipolar disorder and addiction but the good doctors can also help people with chronic pain.
They can play a key role in chronic pain management both independently and by providing complementary expertise to primary health care services.
Chronic pain is a complex condition that can be a symptom of a medical condition or a disease in its own right and affects a person's physical as well as mental health. Australian Pain Management Association defines chronic pain as pain that persists "beyond the normal healing time of about three months."
"Chronic pain syndromes have two psychological aspects. First, psychological issues such as dysthymia, depression and anxiety can often coexist with or occur as a result of chronic pain, since the prolonged, unrelenting suffering can take its toll on a person," says Dr. Shwetank Bansal, consultant psychiatrist at BLK Super speciality Hospital.
"Secondly, the pain itself may be psychological in origin. That is not to say that the pain is imagined," Dr Bansal adds.
Psychiatrists' help
A multidisciplinary approach can be the best way forward as understanding and treating chronic pain can be complicated.
"Fibromyalgia is one such condition," says Dr Bansal.
He says a number of different techniques and therapies can help in managing chronic pain.
"Psychological interventions can include relaxation techniques, changing pre-existing pathological beliefs about pain, and building healthy coping skills ... In most sufferers of chronic pain, a dip in the pain scores is observed when psychological and psychiatric interventions are effectively carried out," Dr Bansal says.
He says cognitive behaviour therapy has consistently shown clinical effectiveness in chronic pain sufferers and according to some studies, it has been as effective as surgery. Other psychological techniques such as acceptance and commitment therapy are also considered useful, he adds.
Seeking help
Dr Madhusudan Singh Solanki, a senior consultant psychiatrist at Max Smart Super Speciality Hospital, says a patient is advised to seek psychiatric help if they develop thoughts of suicide or self-harm, lack of motivation to get better, frequent crying spells, frequent mood swings, which are not correlated with fluctuations in the pain.
"Or any behaviour that may prevent recovery such as not complying with the pain medication advised, not eating properly or being unable to get restful sleep," Dr Solanki adds.
Techniques and therapies
Doctors suggest there are a number of things people with chronic pain can do at home to better manage their pain.
According to Dr Solanki, listening to or playing music, going out, meeting people, watching favourite shows, reading, light physical activity and if permitted swimming and dance can also help.
He adds that techniques like progressive muscular relaxation or any other breathing relaxation or yoga and pranayama have also found to be useful.
"... massage has also been found quite beneficial in pain reduction," he adds.
Doctors also suggest advanced relaxation techniques can also be practised at home apart from mood improvement activities.
"Most of the advanced techniques are usually customised to the individual client, and are advised for self-administration only after practising them in front of a therapist to ensure correctness and suitability," Dr Bansal advises.
He suggests progressive muscle relaxation, diaphragmatic breathing, distraction techniques, visualisation/guided imagery therapy, and autogenic training.
Jacobson's Progressive Muscle Relaxation exercises - This technique involves tightening and relaxing of specific muscle groups which in turn helps to release tension from your mind and body.
Distraction techniques - These techniques entail distraction of the mind from 'pain' by engaging in relaxing activities.
Diaphragmatic breathing exercises - People with chronic pain - particularly in back, neck, shoulders and pelvic - benefit from these exercises. It involves deep breathing while moving the diaphragm downward and upward during inhalation and exhalation respectively. The exercise can be performed while sitting in a chair or lying down.
Visualization/Guided Imagery therapy - The therapy encourages patients to visualise or imagine a safe and peaceful environment so as to distract the mind from their pain.
Autogenic training - It is a self-regulatory technique in which a patient is trained to feel warmth and heaviness in the body, which helps to relax and counteract pain-related thoughts.
Close