On National Ayurveda Day 2018, 5 easy ayurvedic substitutes for a healthy lifestyle
Hindustan Times, Delhi |
Dr Partap Chauhan
Oct 28, 2018 10:38 AM IST
Sitting on the ground while eating and using a datoon instead of a toothbrush once a week are simple ways of inculcating ayurveda in your everyday life.
If you haven't started leading an ayurvedic way of life till now, today would be a good day to start. The thought of making a change in your lifestyle, even a small one may sound daunting, but once you start, you will be pleasantly surprised at the positive changes that you shall experience.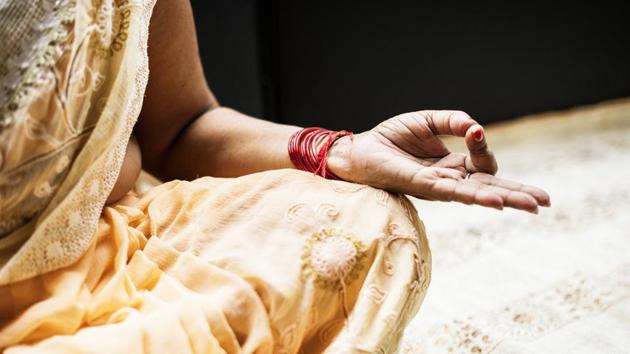 Here are some simple ayurvedic substitutes to begin living healthy.
1. Datoon: Mark any one day of the week as a no-toothbrush day. On this day, use neem twigs to brush your teeth. Neem is antibacterial and actively prevents plaque formation, bad breath and cavities. The bitter taste cleanses your pallet and improves the sensitivity of taste buds.
2. Copper water bottle: Substitute your plastic bottles with copper water bottles. Tamra jal boosts brain health, is helpful in strengthening heart functions, improves immunity, promotes healthy skin and is known to help in slowing down the effects of ageing.
3. Ayurvedic tea: Replace your regular tea that contains caffeine, with Ayurvedic tea. Ayurvedic teas are very versatile tonics for the heart, brain and liver. They are also rich in anti-oxidant properties, which is helpful in lowering cholesterol levels and warding off several diseases.
4. Sit on the ground: Substitute your dining table with a cot on the ground for your meals. Sitting on the ground has multiple benefits. It assists the process of digestion; improves circulation and overall body posture.
5. Herbs: Replace chemicals with herbal substitutes. Use homemade ubtans and leps. In place of liquefied paraffin wax in lotions, use natural sesame or almond oils to nourish your skin and hair.
Ayurveda recommends being close to nature to stay healthy. Whenever you have to make a choice, take it as an opportunity to introduce ayurveda in your life.
Dr. Partap Chauhan, Director of Jiva Ayurveda, is an author, public speaker, TV personality and Ayurvedacharya. Since 1992, he has dedicated himself to popularising Ayurveda across the world.
Follow more stories on Facebook and Twitter
"Exciting news! Hindustan Times is now on WhatsApp Channels
Subscribe today by clicking the link and stay updated with the latest news!"
Click here!