The Art and Science of Fitness | Can full ACL rupture be fixed without surgery?
Nov 26, 2022 06:19 PM IST
Once thought as the only route to fix full ACL ruptures, surgery may no longer be the only way. A new study suggests that no surgical intervention may be needed for some, but it's still a 50/50 gamble. And the biggest player is not the ortho or the physio, it's the patient. Here's why
While I am an advocate for addressing back and knee pains without surgery, and have also authored a book on the subject — The Pain Handbook: A Non-Surgical Way to Manage Back, Neck and Knee Pain — I've always told my patients that to fix the fully torn anterior cruciate ligament (ACL), surgery is the only way. Of course, exercise-based rehabilitation plays an important role in functional recovery, both, with and without surgery. In the last few years, I've been hearing anecdotes of ACLs being repaired through exercise alone. And then, earlier this month, a study was published in the British Journal of Sports Medicine claiming the same findings. And so, here I am, sincerely apologising to all the people who sought my help for their ACL injuries in the past.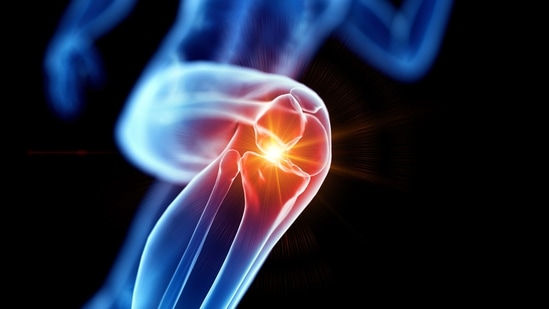 I was reminded of Pluto, once the ninth planet of our solar system. This changed in 2006 when Pluto was reclassified as a dwarf planet and we were left with eight planets. Just like there was a massive uproar then, I would expect the same now. But as knowledge in science and medicine evolves, rather than resisting it, we need to ask questions and thoroughly examine the new findings, without bias.
To do so, let's first understand the anatomy of the knee.
Because the knee is a joint that is important for us to get from one place to another, it needs mobility and stability. Ligaments are small tight band-like structures that join one bone to another. The ACL is one of the key ligaments that stabilise the knee joint, connecting the thigh bone to the shin bone. A common injury occurs when one's lower leg comes to a sudden halt but the upper body, including everything above the knee, is still in a rapid motion (say, running), leading to excessive strain on the tiny ligaments in between. When such an injury occurs, the ligaments in the knee either get sprained or tear, and the tear could be of different grades, from a partial to full tear (rupture).
Besides pain, the other effect of such an injury is the instability of the knee. We can figure out the extent of the injury based on details including the nature of the injury, the cause, and physical examinations which may include investigations like MRIs, which pick up abnormalities in soft tissues like muscles, ligaments, and tendons (X-rays are usually not as helpful in this because they only show bones). There is no rush for an MRI if the doctor or physical therapist is confident with the details they get from the patient and the physical examination.
Until now, for ACL tears, especially ruptures, surgery was the only definite way to fix them. For recovery and normal functionality, we need to appreciate that we aren't pieces of furniture, and our doctors aren't carpenters. After ACL repair surgery, we need to get moving again, the way we were before the surgery, from walking, running, climbing, and trekking, to playing sport and exercising.
We've known for decades now that if it's a partial tear of a ligament like an ACL, our first line of defence needs to be exercise-based rehabilitation pre- and post-surgery. However, there is often reluctance with this approach because doctors aren't trained in the role of muscles, exercises and rehabilitation during the MBBS course. By the time orthopaedics start practising, their arsenal is limited to injections and surgeries. And this is why physiotherapists often end up applying electrotherapy such as ultrasound and interferential, despite their limited benefits, instead of focusing on movement-based rehabilitation.
While on the one hand, a good surgeon knows who and when to operate, on the other, a patient's recovery doesn't just depend on the skill of the surgeon. It goes beyond the operation theatre to the physiotherapists who get them back on their feet. Unfortunately, most patients with ACL tears get surgeries done too soon, and at times when not even needed. And whether it be a partial or full tear, most don't undergo good rehabilitation, if at all.
This particular study in the British Journal of Sports Medicine done by Dr Stephanie Rose Filbay and her colleagues found that for half of the people (randomly chosen) who did not get surgery, ACL healing took place about two years after getting injured, as per their MRI investigations. Their knee joints were more stable and their quality of life was as good as those who were operated on. The other half, who wersn't chosen to get the surgery and whose ACL didn't appear to be healed on MRI, their overall quality of life wasn't that good either.
"One of the self-acknowledged limitations of the study is the small sample size (120). Also to prevent collateral damage to meniscus and cartilage the ACL injured patient must be under close follow up of both his sports surgeon and sports therapist who in turn should communicate openly with each other," said Dr Raju Easwaran, director, Shree Meenakshi Orthopedics and Sports Medicine Clinic and Principal Consultant, Department of arthroscopy and sports medicine, Max Shalimar Bagh.
While it is true that some would argue that this new development is a bit of a gamble — since only 50% of those in the study who didn't undergo surgery saw their ACL recover — it is a huge leap away from early assumptions that no ACLs would heal without surgery. As Dr Easwaran says, doctors need to be working closely with their rehabilitation teams, which must, at all times, supervise the full recovery of the patient.
the interesting thing about this study is that even though it was done in Sweden, there are departments of physiotherapy, radiology, orthopaedics and biomechanics involved from Australia, Germany, the United States, Sweden and Denmark, who have all focused on holistic science.
The big takeaway for you, dear reader, is that whether it's someone like me — a sports medicine doctor, a sports orthopaedic surgeon — like Dr Easwaran, or a physiotherapist, we all are only playing a supporting role. It is you who is in the driver's seat.
Take that proactive role. Injuries are bound to happen in life, what will define you is how you bounce back. We will simply be there for you at the pitstop. Your recovery will be dependent on your active role. And as for the decision for surgery, again, it needs to be an informed decision made by you, not forced by us.
Keep miling and smiling.
Dr Rajat Chauhan is the author of MoveMint Medicine: Your Journey to Peak Health and La Ultra: cOuch to 5, 11 & 22 kms in 100 days
He writes a weekly column, exclusively for HT Premium readers, that breaks down the science of movement and exercise.
The views expressed are personal
Continue reading with HT Premium Subscription
Daily E Paper I Premium Articles I Brunch E Magazine I Daily Infographics