Animated movies are not just for kids anymore, even in India
In India, animation films are no longer considered 'kids' films, say industry experts.
hollywood
Updated: May 06, 2016 14:31 IST
For the longest time, in India, animation films have been considered the domain of kids. Whether it was The Lion King (1994) or the Toy Story series, these releases have mostly opened to theatres full of young viewers in this country. But, now, the makers of these films as well as industry experts have reason to believe that the scenario is slowly changing.
According to exhibitor Akshaye Rathi, earlier, the adult population in a theatre that's screening an animation film usually included parents who were accompanying their children. But that is no longer the case.
A still from Ice Age: Collision Course. (YouTube)
"It all started like that, but, over a period of time, these adults themselves have started enjoying these films, and are coming to the theatres to watch them," says Rathi.
This shift became noticeable a few years ago, when some big-ticket animation films started raking in big bucks.
"In India, animation films are still largely labelled as 'kids' entertainment. However, the consumption has started changing, and the trend has become evident with the success of films like Penguins Of Madagascar (2014) and Inside Out (2015). The issues addressed through these films transcend generations, and the connect is universal," says Kamal Gianchandani of PVR Pictures.
Read:Not US, not China, India is Hollywood's first choice
The most recent such example is Kung Fu Panda 3, which released in India last month, and has become the highest grossing animation film in the country, with a revenue of close to Rs 32 crore.
In the coming months too, several highly anticipated animation films, including The Angry Birds Movie and Ice Age: Collision Course Or Finding Dory, will release in India.
Industry experts feel that this change has been driven partially by the content of these animation films that has become "more sophisticated and innovative", and hence, appeals to adults too. "When we released The Adventures of Tintin: The Secret Of The Unicorn in 2011, the film opened as the no. 1 animated film in India at that time. We observed that the main audience coming to watch that film comprised adults, who had grown up reading the Tintin books," says Vivek Krishani of Sony Pictures.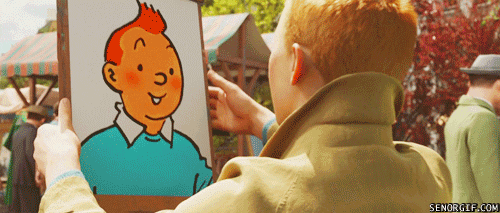 He adds, "Some animated films become franchises over the years, which means that a part of the younger audience pretty much grows up with them. Like, I feel, The Angry Birds Movie will have universal appeal, as many people have played the game [on their phones and gadgets], and not just kids."
The other reason for this change, as per Vijay Singh of Fox Star Studios, is the marketing techniques employed by the makers. "For us, things started changing after we pushed Ice Age: Dawn Of The Dinosaurs ( 2009) aggressively, as a film not just for kids, but for adults as well. We highlighted the 3D visual experience and the humour [in the trailers], which could be enjoyed by both kids and adults. It took a lot of pushing from the studios to make this happen. Of course, innovation in 3D and the growth of multiplexes has also definitely helped."
Read:I never thought Sanjay's Super Team was possible: Sanjay Patel