Anne Hathaway evokes nostalgia as The Princess Diaries turns 15
Updated on Aug 05, 2016 01:19 PM IST
Hollywood actor Anne Hathaway pays tribute to The Princess Diaries on its 15-year anniversary.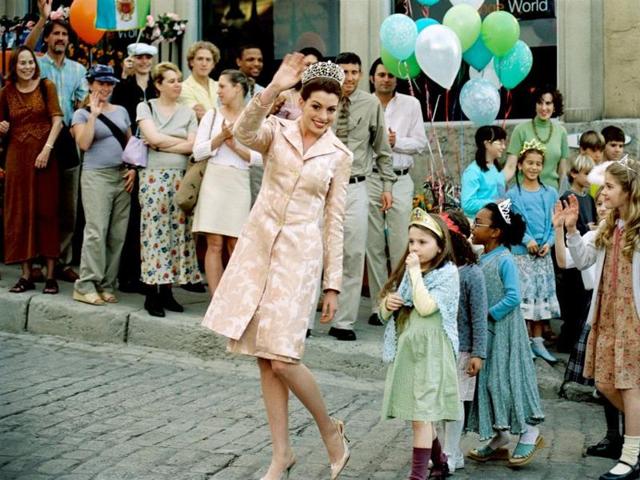 Actor Anne Hathaway, who got her major Hollywood breakthrough 15 years ago with The Princess Diaries, hasn't forgotten the movie 's impact on her life and those of countless others.
The movie, which went on to become a blockbuster, released in North America on August 3, 2001.
"It's been 15 years (say it with me) SHUT UP!!!!!" Anne Hathaway wrote on Instagram, quoting one of the film's best-known lines.
"To all the fans who have loved Mia, Louie, Lily, Joe, Michael and, of course, Queen Clarisse, thank you from the bottom of my heart!" she said, referring to the film's principal cast, reserving her final words for director Garry Marshall, who died aged 81 just two weeks beforehand.
Read: Anne Hathaway gives birth to baby boy. And his name is...
"Thank you for making me a princess. I love you always my beloved friend and teacher, and I miss you every day."
For Hathaway, who won an Academy Award and a Golden Globe for 2012's Les Misérables (2012), The Princess Diaries was a breakthrough.
She played Mia Thermopolis, a somewhat ungainly but principled and romantic New York (USA) teen who, it transpires, is heir to the throne of quaint European country Genovia.
Read: Anne Hathaway's bikini pic is the best pregnancy announcement ever
Made on a production budget of $26 million, The Princess Diaries adapted the first in a series of novels by Meg Cabot, and went on to gross over $165 million at the international box office.
Follow @htshowbiz for more.
Personalise your news feed. Follow trending topics