Avengers Endgame deleted scene took Tony Stark to the afterlife, here's why it was cut
Updated on May 07, 2019 02:43 PM IST
Avengers: Endgame had a scene in which Tony Stark ended up in a metaphysical afterlife world, where he interacted with a teenage version of his daughter. Here's why the scene was cut.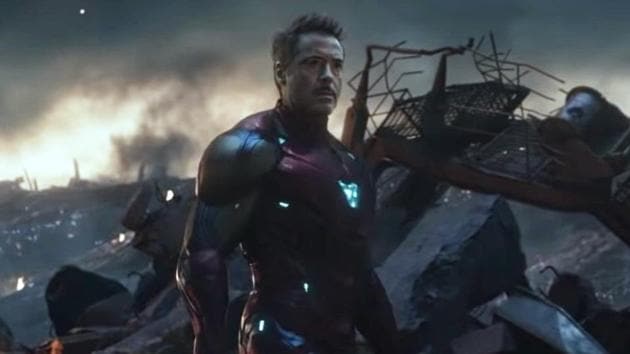 Directors Joe and Anthony Russo have revealed the role actor Katherine Langford was cast in, before her lone scene in Avengers: Endgame was cut. Langford, known for the Netflix series 13 Reasons Why, had been cast as teenage Morgan Stark, daughter of Tony Stark. This story contains spoilers for Endgame.
The Russos, in an appearance on the HappySadConfused podcast, said that a scene showed Tony interacting with a teenage Morgan immediately after snapping his fingers, similar to how Thanos went into the metaphysical world after he'd snapped his fingers. "There was an idea that we had that Tony was going to go into the metaphysical way station that Thanos goes in when he snapped his fingers. And that there was going to be a future version of his daughter in that way station," Joe Russo said.
The idea of the scene was to give Tony a feeling of solace as he died. But a similar objective was accomplished by the scene that ended up being in the movie, when Pepper Potts tells him it's all going to be OK.
"The intention was that his future daughter--because these films are dealing with magic--forgave him and sort of gave him peace to go. And the idea felt resonant. But it was just too many ideas in an overly complicated movie," Joe continued.
Another reason why the scene was removed was that the introduction of a new actor confused test audiences. Joe said, "What we realized about it was we didn't feel an emotional association with the adult version of his daughter. So it wasn't ringing to us and resonating with us on an emotional level."
At the end of Avengers: Endgame, Tony Stark sacrifices his life to bring back half the population of the universe, that was 'killed' at the end of Avengers: Infinity War. His death was instrumental in the one-in-fourteen-million shot that the Avengers had in beating Thanos.
Also read: In a battle between Avengers Endgame and Game of Thrones, there was one clear winner
The Marvel superhero film has grossed more than $2 billion worldwide, and currently stands at the number two spot in the all-time box office rankings, behind James Cameron's Avatar. The film has grossed close to ₹400 crore in India.
Follow @htshowbiz for more
Personalise your news feed. Follow trending topics