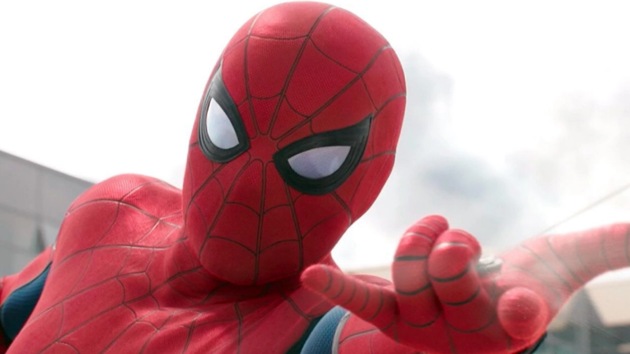 Avengers Infinity War: Tom Holland thinks he might be the reason Marvel is worried about leaks
Responding to directors Joe & Anthony's open letter asking fans to not spoil the upcoming Avengers: Infinity War, stars Robert Downey Jr, Tom Holland and Jeremy Renner chimed in with witty comments.
UPDATED ON APR 04, 2018 07:20 PM IST
Stars Robert Downey Jr, Jeremy Renner and Tom Holland have responded to Avengers: Infinity War directors Joe & Anthony Russo's letter to fans asking them to refrain from spoiling the film for others.
On Tuesday, the Russos shared the letter on Twitter in which they said that Marvel would not be screening the hugely anticipated superhero movie in its entirety to preserve key plot points. The full film will only be shown for the first time at the Los Angeles premiere a few days before the global release on April 27.
Here is the complete letter:
"To the greatest fans in the world.
We're about to embark on the Avengers: Infinity War press tour. We will be visiting fans all over the world screening only a limited amount of selected footage from the film in order to avoid spoiling the story for future viewers.
We will not screen the film in its entirety until the Los Angeles premiere shortly before the film's global release. Everyone involved with the film has worked incredibly hard for the past two years maintaining the highest level of secrecy., Only a handful of people know the film's true plot.
We're asking that when you see Infinity War, in the coming months, that you maintain the same level of secrecy so that all fans can have an equal experience when they watch it for the first time. Don't spoil it for others, the same way you wouldn't want it spoiled for you.
Good luck and happy viewing.
The Russo Brothers
#ThanosDemandsYour Silence"
Responding to the letter, Iron Man Robert Downey Jr, who turned 53 on Wednesday, wrote on Twitter, "I trust you all can keep a secret...no spoilers please :) #ThanosDemandsYourSilence."
Holland, who plays Spider-Man in the Marvel Cinematic Universe, wrote, "This letter was originally addressed to me," joking about his tendency to reveal spoilers. Renner, meanwhile, poked fun at the ongoing speculation about his absence from the film's marketing, and wrote, "I say nothing...cause I know nothing..."
All three of them included the hashtag #ThanosDemandsYourSilence, which the Russos had included in their original letter.
You can read our full coverage of Avengers: Infinity War here.
Follow @htshowbiz for more

Close