Daniel Craig mocked for carrying his baby, Chris Evans leads internet in defending him
James Bond star Daniel Craig was mocked by journalist Piers Morgan for carrying his baby, but Captain America star Chris Evans came to his defence, and brought an internet army along with him.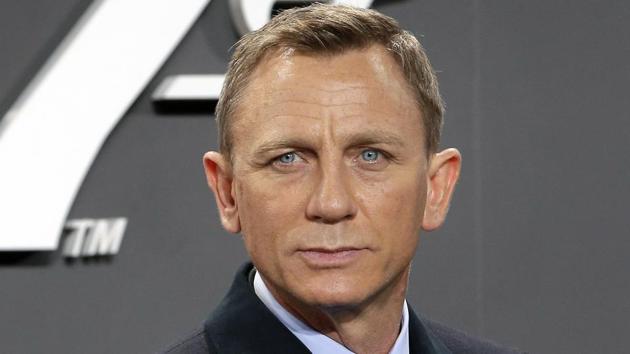 Updated on Oct 16, 2018 04:02 PM IST
When journalist Piers Morgan decided to mock James Bond star Daniel Craig for not being masculine enough for his taste, he couldn't have expected to be taken down by Captain America. Chris Evans led several people on Twitter in giving it back to Morgan, who commented on a photo of Craig holding his newborn baby and wrote on Twitter that the Bond actor had been emasculated.
"Oh 007.. not you as well?!!! #papoose #emasculatedBond," wrote Morgan alongside a picture that showed Craig, wearing spectacles and a baseball cap, and holding his baby daughter. The tweet opened a floodgate of responses, that ranged from rational responses to biting takedowns.
Evans, who plays Captain America in the Marvel Cinematic Universe, wrote in response to the tweet, "You really have to be so uncertain of your own masculinity to concern yourself with how another man carries his child. Any man who wastes time quantifying masculinity is terrified on the inside."
Morgan counts himself as a fan of US President Donald Trump, whom Evans often criticises on Twitter. Others to have responded to Morgan's tweet include Parks & Rec star Nick Offerman, who wrote sarcastically, "Sick burn from simpering tit," and Dictionary.com: "Piers Morgan, we double checked the definition of emasculate. There's nothing about being a load-sharing father to be found there."
Others posted photos of previous James Bonds, all holding children, with Idris Elba - often rumoured to be replacing Craig as 007 - thrown in for good measure. One person tweeted the iconic photo of Craig emerging from the sea in a still from Casino Royale, juxtaposed with an image of Morgan in blue trunks, in which he appears to be drooling in his sleep.
Morgan has often provoked popular left-leaning celebrities on social media. He is often involved in a back-and-forth with writer and Harry Potter creator JK Rowling.
You can check out more responses of people posting pictures of themselves with their babies in solidarity here:
Meanwhile, Craig will return to star as James Bond for the fifth and final time in director Cary Joji Fukunaga's untitled film, due out in 2020. But before that, he will squeeze in a smaller detective film for director Rian Johnson.
Follow @htshowbiz for more
Close Story