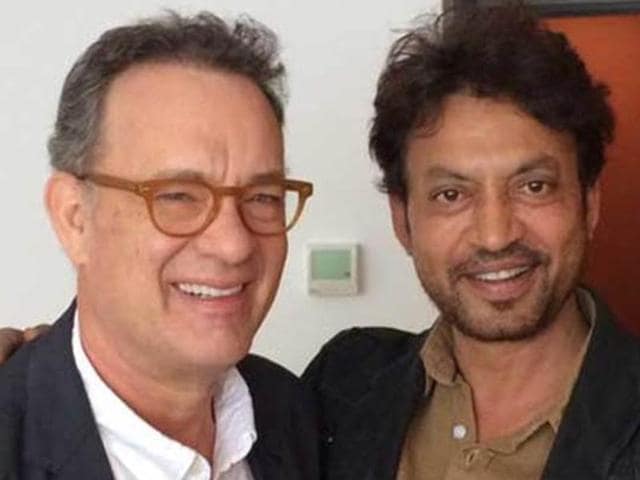 Had a lot of fun shooting for Inferno with Tom Hanks: Irrfan Khan
Irrfan can't stop praising Tom Hanks and his style of working.
PUBLISHED ON OCT 18, 2016 08:04 AM IST
Actor Irrfan Khan can't stop gushing about Hollywood actor Tom Hanks, whom he worked with in the recently-released film, Inferno. The 49-year-old actor had a lot of fun shooting with the Oscar-winning actor .
"Tom is a very warm person and an outstanding human being. I enjoyed every moment of working with him. Whenever two actors are familiar with each other's work and you admire the actor, the shoot becomes an engaging affair," says Irrfan.
After finishing the shoot for the movie, Tom had even sent a letter thanking Irrfan and wished he had more scenes with him in the film.
Irrfan is also full of praise for the film's director, Ron Howard. "I have always been a fan of his work. It was definitely an enriching experience to have worked with both of them in Inferno.He is very professional and he takes his job seriously. However, he is such a warm person that he keeps the energy on the sets to the highest. His energy is so infectious that you have a good time on the sets," says the actor.
Close