Johnny Depp axed from Pirates of the Caribbean? Writer says it's likely
Oct 26, 2018 02:36 PM IST
Troubled star Johnny Depp will likely be replaced as the Pirates of the Caribbean franchise eyes a reboot.
Johnny Depp will likely be dropped from the Pirates of the Caribbean film franchise. The news comes when Disney Studios is planning a major reboot for the franchise, reports dailymail.co.uk.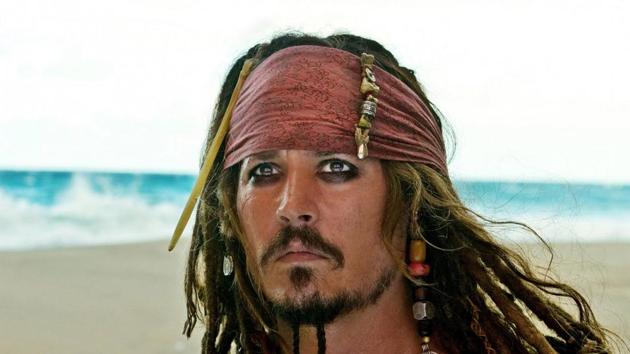 Depp, 55, has played the iconic Jack Sparrow in five movies over the past 15 years.
The original screenwriter of the franchise, Stuart Beattie, is the first to publicly confirm that Disney Studios appears to be ditching the star as they rework the entire franchise.
Depp, who has been dogged by personal and professional dramas over the past four years, saw his last outing as Jack Sparrow in Dead Men Tell No Tales, which became the lowest performing movie of the series.
Speaking to DailyMailTV at an event, Beattie confirmed on camera the reboot meant that Depp was out as Sparrow.
Nodding when it was suggested that Depp was out, he said: "I think he's had a great run. Obviously, he's made that character his own and it's become the character he's most famous for now. And kids all over the world love him as that character. So I think it's been great for him, it's been great for us, so I'm just very, very happy about it."
Beattie feels no matter what Depp does next, his career high point will be defined by the Pirates of the Caribbean movies, which have amassed more than $4 billion worldwide.
He said: "I think Jack Sparrow will be his legacy. It's the only character he has played five times, it's the character he dresses up in to visit children in hospitals, it's what he'll be remembered for."
Depp will next be seen as the dark wizard Grindelwald in the upcoming Harry Potter spin-off, Fantastic Beasts: The Crimes of Grindelwald.
Follow @htshowbiz for more