Richard Attenborough: The man who knew Mahatma better than most of us
Updated on Aug 25, 2014 07:08 PM IST
Gandhi established Attenborough as a maverick director with a great eye for details. Till date, it is the most authentic film made on the Mahatma, and many who were part of the crew still remember Attenborough's marvellous memory and his knowledge about India.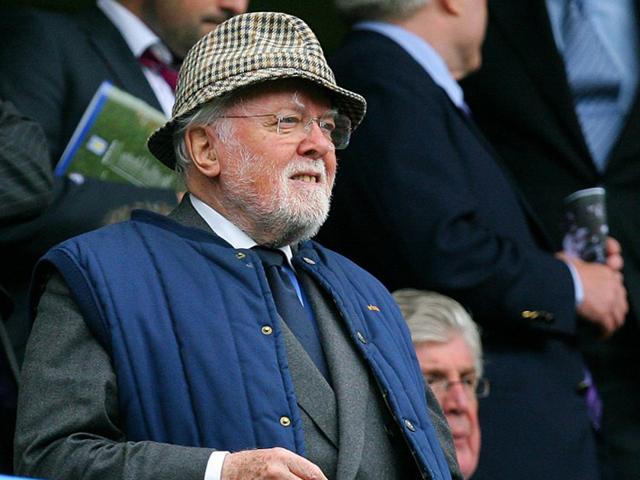 It's amazing how a foreign director made the most fascinating film on Bapu. Sir Richard Attenborough came to India with his dangerously ambitious project Gandhi sometime in late 1970s. Just imagine the kind of difficulties an English speaking gentleman was about to face during his research in a country that was, and still is, very hostile towards the on-screen portrayal of its political leaders. And, this was not only going to trouble him during pre-production as he was to work with Indian actors, who would have their own ideas of dealing with a professional foreign crew.
But, what stumped everybody was how the film turned out to be after the release. Till date, it is the most authentic film made on the Mahatma. Not that we haven't tried, but we have more or less failed to understand MK Gandhi as a man who overcame his deadly flaws by just being more human. The mammoth canvas of Gandhi established Attenborough as a maverick director with a great eye for details. A scene in the film features 3,00,000 support cast in an open field, and the energy with which it has been shot is contagious. No wonder this funeral scene makes our eyes moist, even now.
Also read:
Though he started directing movies in the year 1969 with Oh!What A Lovely War, but in next eight years he made just one more film called Young Winston. The year 1977 brought him close to one of the finest filmmakers India has ever produced, Satyajit Ray. The two collaborated on Shatranj Ke Khiladi (The Chess Players) and his thoughtful face as General James Outram is likely to remain his most cherished performance in the minds of Indians who wants to have a glimpse of his nuanced acting skills. This also began Attenborough's long association with India to such a point where Mahatma Gandhi was about to be immortalised on celluloid.
Watch: Gandhi trailer


A movie on Mahatma was always on independent India's government, but the people behind the project wanted a technically sound person to helm it, and thus it kept waiting for the right director since 12-13 years. And, then Richard Attenborough arrived at the scene and convinced everybody of his intentions of making a grand international film. It's no surprise that late Indian Prime Minister Indira Gandhi came to his help and aided with a $10 million cheque through NFDC.
One may think that Ben Kingsley's acting prowess was the reason behind his appointment as the leading character of Gandhi, but Attenborough had considered his roots as well. Born as Krishna Pandit Bhanji, Sir Kingsley was asked to study the Gandhian philosophy in depth. Kingsley and Attenborough, both were extensive travelers and places related to Mahatma frequently featured in their list of places to visit. Many Indian actors who were part of the crew of Gandhi still remember Attenborough's marvelous memory, and how he used to mesmerise everyone with his knowledge about India.
Among many other Academy Awards, Gandhi also won accolades for Costume Designing and Art Direction. Bhanu Athaiya has recalled in many of her interviews that how Richard Attenborough used to chat at length about the Indian society of pre-independence era. She was asked by Attenborough to keep the indigenous nature of clothes intact while working with an international crew.
It's not that Mahatma was the only personality who influenced him. He was equally impressed with Charles Spencer Chaplin who gave him the hope to remain calm and composed even after the epic failure of 1992 film Chaplin featuring Robert Downey Jr.
Sir Attenborough was never into studies and that prompted him to join films in 1942 (In Which We Serve). This was a not-so-grand beginning but it helped him a lot in understanding the contemporary world which was severely affected by the Second World War, and many freedom struggles going throughout the world. The stories of courage and a fixed resultant interested him a lot, and on top of it he was a Mahatma and Chaplin fan, the men who defied all odds to take the world by storm.
Once he was quoted as saying, "I just love biography, and I'm fascinated by people who have shifted our destinies or our points of view." His love for a value-added humanity remained the same till his last directorial venture Closing The Line. Why, otherwise, he would say, "I passionately believe in heroes, but I think the world has changed its criteria in determining who it describes as a hero."