Sean Connery, James Bond actor, dies at 90
Sir Sean Connery, best known for his portrayal of James Bond, has died at the age of 90. In a career spanning decades, the actor won an Oscar in 1988 for his role as an Irish cop in The Untouchables.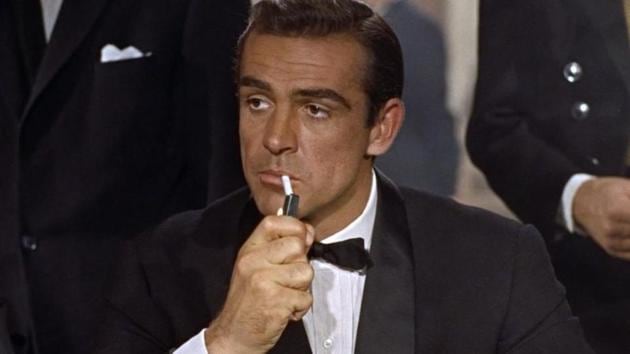 Updated on Oct 31, 2020 07:14 PM IST
Hindustan Times |
HT Entertainment Desk
Sir Sean Connery, the Scottish actor who rocketed to fame as James Bond, has died at the age of 90. The actor was the first to portray the role on the big screen and appeared in seven films as 007, which included every film from Dr. No to You Only Live Twice, plus Diamonds Are Forever and Never Say Never Again, between 1962 and 1983. He remained a fan favourite and was considered the best actor to have played 007 in the long-running franchise.
His son told BBC that the actor died peacefully in his sleep in the Bahamas, and was unwell for some time. James Bond producers Michael G. Wilson and Barbara Broccoli said in a statement: "We are devastated by the news of the passing of Sir Sean Connery. He was and shall always be remembered as the original James Bond whose indelible entrance into cinema history began when he announced those unforgettable words — "The name's Bond... James Bond" — he revolutionised the world with his gritty and witty portrayal of the sexy and charismatic secret agent. He is undoubtedly largely responsible for the success of the film series and we shall be forever grateful to him."
+ +
The popular star went on to cement his career with films such as Marnie (1964), Murder on the Orient Express (1974), The Man Who Would Be King (1975), The Name of the Rose (1986), Highlander (1986), Indiana Jones and the Last Crusade (1989), The Hunt for Red October (1990), Dragonheart (1996), The Rock (1996), and Finding Forrester (2000).
It was his performance as an Irish cop in Brian De Palma's The Untouchables that brought him an Oscar. He also won two Bafta awards and three Golden Globes in his long and storied career. He was knighted by Queen Elizabeth II in 2000.
Also read: RIP Sean Connery: Abhishek Bachchan says 'there will never be a better Bond', Arjun Rampal recalls his incredible characters
Born in the slums of Edinburgh, Connery never completed his education as he left school to work as a labourer. Drafted into the Royal Navy at the age of 17, he was discharged in a few years due to a medical reason. After a series of odd jobs, he participated in the Mr. Universe competition of 1950, coming third.
Starting his career as a model, Connery's first acting outing was Requiem for a Heavyweight, a BBC production. He went on to play a gangster with a speech impediment in his first film, No Road Back. After a series of forgettable roles, it was yet another BBC production, Anna Karenina, which brought him to the attention of James Bond producers, Albert Broccoli and Harry Saltzman.
Connery was not their first choice for Dr. No. The producers had looked to Cary Grant, but decided they wanted an actor would commit to a series. The producers also realized they couldn't afford a big-name star because United Artists had limited their film budget to $1 million a picture, so they started interviewing more obscure British performers.
Among them was the 6-foot-2 Connery. Without a screen test, Broccoli and Saltzman chose the actor, citing his "dark, cruel good looks," a perfect match for the way Fleming described Bond. It's the way many will always remember Bond.
The controversial choice paid off as 1962's Dr. No, the first of the Bond films, brought him international fame. From Russia With Love, Goldfinger and Thunderball followed in the next four years. He left the franchise after You Only Live Twice, only to be tempted back for Diamonds Are Forever, which was called 'tired' by critics and Connery dismissed as too old for the role. He would return one last time to play Bond in Never Say Never Again.
His attempts to break out of Bond's image, however, were not too successful with films such as Shalako and A Fine Madness. The sci-fi Zardoz was another such gaffe. It was Murder on the Orient Express, followed with The Wind and the Lion and The Man Who Would Be King that saw him cement his position as a serious and versatile actor. Time Bandits, Highlander and The The Name of the Rose brought him fame at home and abroad.
He went on to work with Harrison Ford in the third Indiana Jones film, and followed it up with The Hunt for Red October. After battling throat cancer in the 90s, he delivered films such as The Rock and Finding Forrester. He played Allan Quatermain in 2003's The League of Extraordinary Gentlemen, which also starred Naseeruddin Shah. He announced his retirement in 2005.
He is survived by his second wife, painter Micheline Roquebrune and son Jason Connery.
Follow @htshowbiz for more
Topics
Close Story