Watch Guardians of the Galaxy Jhoom Jhoom Jhoom Baba to classic Bappi Lahiri song
Bappi Lahiri's classic disco number Jhoom Jhoom Jhoom Baba will be featured in a video to promote the India release of Guardians of the Galaxy Vol 2.
hollywood
Updated: Apr 20, 2017 13:54 IST
Disney India has acquired the rights to Bappi Lahiri's popular song Jhoom Jhoom Jhoom Baba in a promotional video for the forthcoming Marvel film Guardians of the Galaxy Vol. 2.
Guardians of the Galaxy featured an eclectic classic soundtrack, and the sequel promises to live up to the expectations. The studio decided to pick the song from 1980's film Kasam Paida Karne Wale Ki to be in sync with the film's spirit.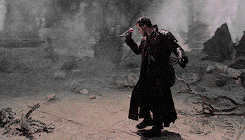 "Guardians of the Galaxy are a super cool set of superheroes who believe in having a ball as they save the galaxy. As music is a dominant aspect of the movie, we thought it would be a great idea to revive a retro hit dance for the Hindi version," Amrita Pandey, Vice President-Studios, Disney India, said in a statement.
She added: "After listening to some popular songs from 1980s, the team unanimously felt Jhoom Jhoom Jhoom Baba echoes the fun spirit associated with the Guardians. The song is about making the best of the moment and enjoying it, just like these superheroes. We hope the mash-up for Guardians Of The Galaxy Vol. 2 will be enjoyed by existing and innumerable new fans in India."
The song was released on Thursday.
Guardians of the Galaxy Vol. 2 is written and directed by James Gunn, and stars Chris Pratt, Zoe Saldana and Dave Bautista. It also features the voices of Vin Diesel and Bradley Cooper. It is releasing on May 5 in India, in English, Hindi, Tamil and Telugu.
Follow @htshowbiz for more
First Published: Apr 20, 2017 07:52 IST