Tom Hardy lost a bet to Leonardo DiCaprio, and now he has his name tattooed on his arm. See pic
Updated on Jan 31, 2018 01:41 PM IST
Tom Hardy got a Leonardo DiCaprio tattoo on his arm after losing a bet to him. Check out the pic.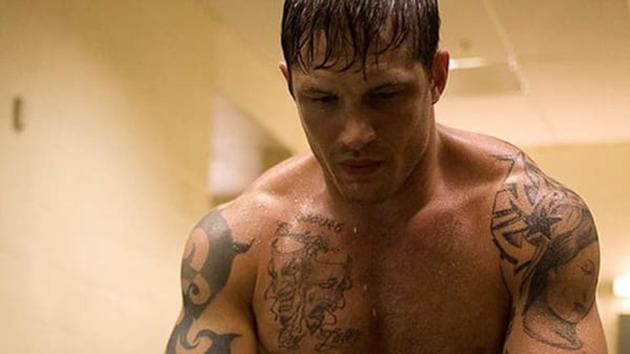 In 2015, Tom Hardy lost a bet to his The Revenant co-star, Leonardo DiCaprio. The actor had predicted that Hardy's performance in the epic film would earn him an Oscar nomination, but Hardy didn't believe him. So DiCaprio placed a bet. If Hardy got a nominated, he would have to tattoo the words 'Leo knows all' on his body. And when both lead actors were rewarded with nominations at the 2016 Academy Awards - DiCaprio eventually won his first Oscar for the role - Hardy was forced to follow through on the bet.
A new image posted by a fan gives us our first glimpse at the tattoo, which Hardy evidently had inked on his bicep. It is reportedly written in DiCaprio's own handwriting.
"Tom and Leo made a bet — Leo believed that Tom's portrayal was so awesome in The Revenant that he would be nominated for an award and Tom did not think he would be," a source told PEOPLE.
Hardy first mentioned the bet in a 2016 Esquire article. "He wrote, in this really s—-y handwriting: 'Leo knows everything,' " said Hardy. "Ha! I was like, 'OK, I'll get it done, but you have to write it properly.' "
Turns out he did. While accepting his Oscar, DiCaprio made it a point to thank his 'brother' Tom Hardy. "Tom, your fierce talent on the screen can only be surpassed by your friendship off screen," he said.
Hardy is currently shooting Venom, the Spider-Man spinoff, while DiCaprio will next appear in Quentin Tarantino's new movie, his first since The Revenant.
Follow @htshowbiz for more