Moving gender equity to the mainstream of climate action
Feb 02, 2023 02:27 PM IST
This report has been authored by Farhan Shaikh.
India is among the countries in the world that are most vulnerable to the consequences of global warming. While there are notable efforts for both mitigation and adaptation, these have failed to consider issues of gender equity even as evidence shows that women and girls bear the disproportionate burden of climate change. This is a gap that needs to be bridged, given the complex interlinkages between climate and gender that encompass livelihoods, education, health, and nutrition, among many other domains. This brief examines these relationships and proposes a more comprehensive climate action plan for India that is inclusive of gender perspectives.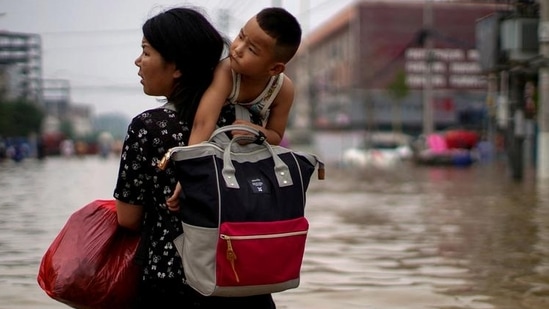 Climate change is a unique threat, not only because it is omnipresent and unpredictable, but also due to the obscure ways it impacts populations and ecosystems over time. This obscurity stems from the complex links between the state of the climate and the causes of poverty, embedded as they are within various socio-cultural contexts. Thus, current action plans to combat climate change may not be capable of fully addressing its non-linear effects on those with the fewest resources, or those with unequal access to decision-making and credible information.
In both developed and developing countries, patriarchal structures and rigidly defined gender norms often leave women and girls disadvantaged. When extreme weather events or disasters occur, therefore, the question is not only how severely everyone is affected, but who is affected more, given existing power relations and structural barriers. The fourth session of the United Nations Environment Assembly in Nairobi in March 2019 acknowledged the compounded burden of climate change on women and girls, but also emphasised the "power of their knowledge and collective action."
Recent discourse has increasingly highlighted the disproportionate effects of climate change on women due to their greater domestic responsibilities, lack of asset ownership, and limited access to the skills and knowledge needed to adapt to stressful events. This brief examines the deeper implications of shifting ecological conditions from a standpoint of gender, and proposes constructive ways to bring about equity in the policies that are being created under India's climate change response plan.
The report can be accessed by clicking here
This report has been authored by Farhan Shaikh.