16 trekkers, including 10 foreigners, missing in Himachal's Chamba
Sep 29, 2018 09:13 PM IST
The group was supposed to return to a base camp on Saturday, but contact has been lost with them.
Sixteen members of a trekking expedition, including 10 foreigners, are missing following inclement weather in the higher reaches of tribal Pangi sub-division in Chamba district of Himachal Pradesh.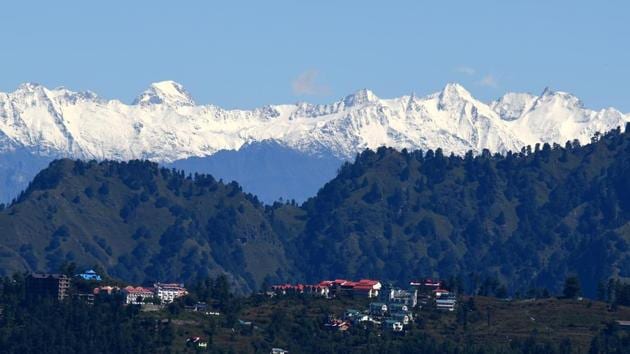 The nationality of the 10 foreigners is not yet known.
Chamba superitendent of police (SP) Monkia Bhutungru said the group was supposed to return to a base camp on Saturday.
"Contact has been lost with them," he said, adding that a rescue team comprising police personnel, local porters and mountaineering experts has been sent on the route the group had taken.
The group arrived at Hiltwan area of Pangi in Chamba district on September 17. Two days later, they trekked to Bhujpatra mountains. While the group stayed in the mountains, the porters returned to the base camp.
They had told the porters to meet them at Bhujptr mountains again on September 29. However, the porters could not establish contact with them despite repeated attempt and informed the police, the officer said.
According to the porters, the group has adequate food and medicine supplies, the SP said.
After many years, the high altitudes of Himachal Pradesh, including capital Shimla and Lahaul-Spiti districts, faced snowfall in September, which cut it off from the rest of the country.
Trekking trails over the high mountains connect Pangi valley with Lahaul-Spiti and Kullu in Himachal and also Jammu and Kashmir.
Adventure seekers and members of Gaddi and Gujjar community often follow the trails to cross the mountains.