17-year-old girl commits suicide after man posts her intimate photos on Facebook
The man who uploaded the photos has been detained and made to delete the photos, West Bengal police said.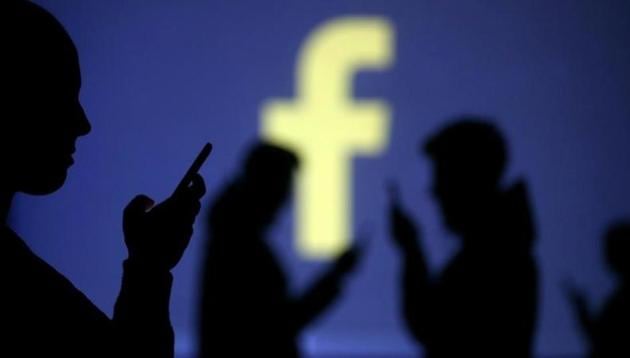 Updated on Jul 10, 2018 12:06 AM IST
A 17-year-old girl hanged herself in West Bengal's Murshidabad district after intimate photographs of her were posted on Facebook, bringing into sharp focus the social media platform's guidelines on "revenge porn" after at least three similar incidents over the last 10 months.
The photos were allegedly posted by her 21-year-old male friend, with whom she had a fight on Sunday evening. The West Bengal police have detained the man and are investigating, Prasenjit Banerjee, sub-divisional police officer, Jangipur, said.
"We have detained the man who uploaded the photos but he has not been arrested yet as the girl's family has not lodged any written complaint against him.
"A case of unnatural death has been registered. Postmortem was conducted on Monday and its report confirmed suicide," Banerjee added. Officers at Suti police station said the man had faked his identity to befriend the victim. He has been made to delete the photographs, they said.
In the US, growing concerns about extremist content, harassment, cyberbullying, and the distribution of non-consensual pornography (commonly known as "revenge porn" as such intimate images and videos are usually shared by stalkers or exes) have tested existing regulations in place. Many users, particularly women and racial minorities, say they are fed up with the toxic culture of harassment and abuse.
Facebook said its community standards strictly prohibit the sharing of non-consensual intimate images. "We remove intimate images shared in revenge or without permission as well as photos or videos depicting incidents of sexual violence. We also remove content that threatens or promotes sexual violence or exploitation," the company said in an emailed statement.
Facebook wants people to use the report link if they see an intimate image that looks like it was shared without permission; it then uses photo matching technology to help thwart further attempts to share the image on Facebook, Messenger and Instagram. In addition, Facebook's Help Center provides guidance and advice for people whose intimate images have been shared.
Last week, a 17-year-old girl hanged herself at her home in Indore and left a suicide note saying she was being stalked, sexually harassed and blackmailed by a man in her neighbourhood. The man had uploaded a picture of his by her side in one frame to suggest that they were a couple.
In Bengal, this is the second incident in four months to have claimed a life. On March 17, a 30-year-old, a mother of three, ended her life after four students, three of them minors, posted her intimate photos on Facebook.
A resident of Chandipur in East Midnapore district, the woman had lost her cellphone while picking up her kids from their school. The students who found her phone began blackmailing her for sexual favours and later uploaded the photos.
In November last year, a 21-year-old girl in Odisha's Kendrapara district committed suicide after a stalker posted some morphed pictures of her on Facebook. Tapas Mahakud of Pattamundai used to stalk the student.
Sociologist and women's rights activist Ranjana Kumari said these cases are alarming and should be looked into.
"We need to understand what is driving this behaviour, is it the anticipation of the threat of posting? Or the actual act of posting that's leading to such incidents," said Kumari, director at Delhi-based Centre for Social Research. She is also on the safety advisory board of both Facebook and Twitter. "The reaction time taken by social media platforms needs to checked. They should be quick to respond.Facebook and Twitter need to tweak their strategy according to local cultural nuances to avoid such incidents. For instance, what is shameful for a girl in India might be very different from (what is shameful for one in) the West," she explained.
"Having said that, social media platforms have created a number of protection mechanisms – protect your profile picture, choose the audience you share your content with etc.
"Users need to understand the technical support that's available to them – report abuse, mute, block...," added Kumari.
Close Story
Personalise your news feed. Follow trending topics