60-year-old woman lynched in Agra after rumours she was chopping people's hair
Updated on Aug 03, 2017 09:50 PM IST
Mass panic spreads as people in five states report mysterious, ghostly attackers out to cut women's hair as they sleep after dark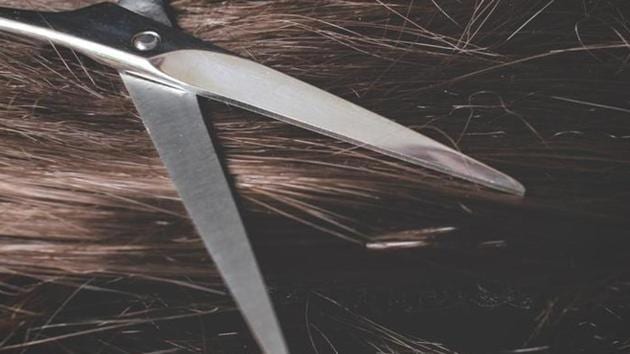 Hindustan Times, Agra/New Delhi |
, Agra/ New Delhi
HT Correspondents
A 60-year old Dalit woman was allegedly lynched in Agra after villagers thought she was out to cut the hair of sleeping women, the first reported fatality of what appears to be turning into a case of mass hysteria.
Growing number of people, particularly in rural districts, of Haryana, Rajasthan, Delhi, Uttar Pradesh and Madhya Pradesh have reported mysterious instances of sleeping women being attacked and their hair chopped off short.
Family members said Maan Devi left the home around 4am on Wednesday but lost her way, reaching a predominantly upper caste neighbourhood where people spotted her.
"She pleaded that she had lost her way but they took as one responsible for chopping women hair in Mutnai village and killed her," said the victim's daughter-in-law Kalpana Jatav.
Local police first denied the death was connected to the "ghost barber" panic. Deputy superintendent of police (DSP), Fatehabad, Dr Tej Veer Singh said a case was registered including charges relating to atrocities against Dalits, and teams were keeping a vigil in the area where the woman was killed.
The police also appeared to deny that the woman was beaten to death. "The post-mortem report of Maan Devi indicates she died of cardiac arrest and not due to beating," Singh said.
Devi's son has named two suspects, both from the upper caste Baghel community, in his complaint where he also said that his mother's body had been thrown back in their village. Till Thursday, neither was arrested.
Agra and villages in districts nearby were the latest to report the hair-cutting mystery that seems to be spreading since first being recorded in parts of the National Capital Region last week. Officials said on Friday that more "sightings" were reported from the region, and the state's Inspector General issued an appeal for people to remain calm.
Women in at least five states have reported waking up to the sound of scissors, spotting black cats, and seeing ghosts and shadows. Some claimed they found portions of their hair chopped off, and others reported falling unconscious with fear.
Police have dismissed the allegations as rumours in several of these cases, and administration officials are now issuing alerts for local law enforcement to tackle fear mongering.
FROM MONKEY MAN TO UFOs
Parts of India, particularly rural districts where superstitious beliefs are common, have often been at the centre of mass hysteria events. In the summer of 2001, people in Delhi said they had spotted a mysterious monkey-like creature that appeared in the night and attacked people.
Large colonies of the capital were gripped by fear as more and more bizarre "sightings" were recorded. Vigilante groups patrolled the streets with sticks for weeks, before officials and psychiatric experts said the panic was created by "figments of people's imagination" that was made worse by the media coverage at the time.
A year later, people in Eastern Uttar Pradesh reported spotting a light-emitting flying object that would attack them at night and scratch their face. Many referred to it as the 'muhnochwa', a Bhojpuri amalgam that loosely translates to 'face snatcher'. At the height of the panic, people went off streets after sundown. Scientists from IIT Kanpur were roped in to investigate the event, and the ruled out the existence of the creature. The closest explanation, they said, could have been sightings of ball lightening, a rare meteorological phenomenon.
Years earlier, in 1995, a more innocuous mass delusion took place when people across the country reported seeing idols of the Hindu god Ganesha drinking milk.