Boogeyman or conspiracy? Women's hair being chopped off across Haryana, NCR
Aug 02, 2017 08:19 AM IST
Reports of women's hair being chopped off while they were asleep or uncoscious have panicked villages in Haryana and NCR.
As far as crime stories go, this seems right from the diaries of the strange and bizarre. Over the last few days, many women in villages in Delhi, Gurgaon and across Haryana have complained of their hair being chopped off while they were either sleeping or unconscious.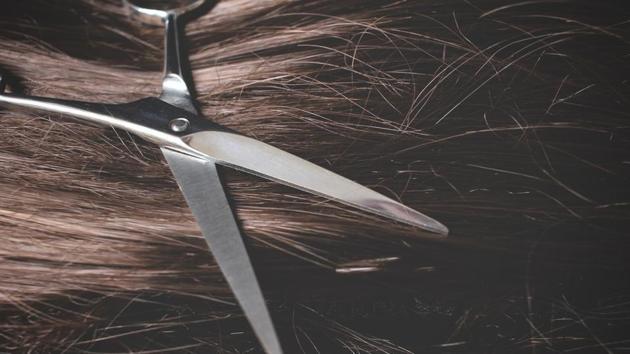 More than 15 such incidents were reported in Haryana's Mewat itself, police said. Panicked villagers suspect 'black magic' and have been resorting to superstition to safeguard themselves – such as hanging chillies and lemons to ward off evil spirits. Rumours, ghost stories and suspicions of witchcraft are being bandied among villagers, while women have been advised to tie their hair while travelling.
It's difficult to sift what is real from the chaff. The incidents have been blamed on several 'culprits' – strange-looking men, a woman dressed all in black and even a woman who took the shape of a cat. Police say they have been scouring CCTV footage, but suspect that the braid-chopping is the handiwork of anti-social elements. No arrests have been made yet.
Here is a round up of incidents that were reported:

Two cases of hair-chopping were reported at the Sector 5, Gurgaon police station on July 29. Asha Devi, 24, who lives near the railway line in Bhimgarh Khedi, reported that she was going to the washroom at 9:30 pm when she was 'stopped by a woman wearing black clothes', investigating officer sub-inspector Naveen Yadav, said.
On the same day, Sunita Devi, a resident of Ashok Vihar phase-III area in Gurgaon complained to the police that a "strange-looking man, in his 60s" attacked her when she was alone in her house, and she soon lost consciousness. When she woke up, her braid had been chopped off, but the house was not ransacked.
"While I was preparing dinner in the kitchen, I saw a thin man in a red and yellow outfit at the main entrance of my house. When I went to enquire, I saw he was carrying a trident. I told him to go away. He went away and disappeared only to reappear," she claimed. Before she could comprehend anything, she fell unconscious.
"When I regained consciousness, I found myself lying on the floor and my braid was chopped off," she said.
On Monday morning, 30-year-old Santra, who lives in a rented house in Devi Lal Nagar, Sector 9 in Gurgaon, alleged that she heard some noise coming from near the main gate. She claimed that she then spotted a black cat which took the shape of a woman carrying scissors, who cut her hair. "My wife tried to shout for help but she could not raise her voice. It was only after the woman disappeared that she shouted and I woke up. She was shivering and I was shocked to see her chopped braids," said Om Prakash, the victim's husband. Neighbours later claimed that the woman could have been lying, and may have chopped off her own hair while blaming it on supernatural forces.
On Sunday, three separate incidents were reported from Kanganheri village in outer Delhi. While one woman claimed to have experienced a severe headache before she was found unconscious and missing her braids, another claimed that she had been dropped off by her son on a bike when she felt a headache and lost consciousness.
The incidents seem to have spread beyond Haryana and NCR. Reports of 'hair chopping' have also surfaced in several villages of Morena district of Madhya Pradesh, where four women complained that someone was cutting off their hair while they were sleeping at night.
"Exciting news! Hindustan Times is now on WhatsApp Channels
Subscribe today by clicking the link and stay updated with the latest news!"
Click here!