After Haryana, mystery chopping of braids reported in Gurgaon
Similar incidents had earlier been reported in Rewari, Mahendergarh and Mewat.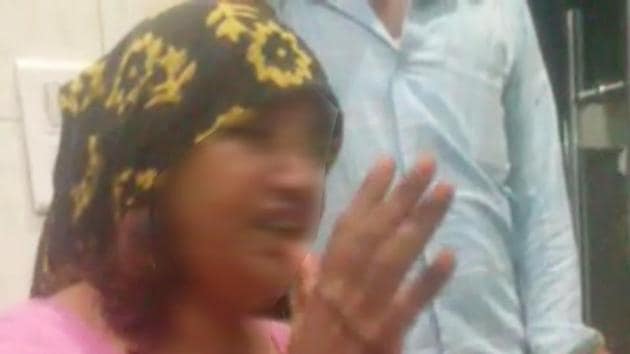 Updated on Jul 31, 2017 10:10 AM IST
Hindustan Times | By Yashaswani Sehrawat
, Gurgaon
The trend of mysterious chopping of braids has now gripped Gurgaon. Two women have reported in the past two days that their braids were cut by a "strange-looking person." While one incident happened on Friday night, the other incident was reported on Saturday night.
Interestingly, numerous cases of mysterious chopping of braids have been reported recently in Haryana- Rewari, Mahendergarh and Mewat. In Gurgaon, these are the first two incidents to be reported.
Both the cases were reported at Sector 5 police station in Gurgaon.
In the latest such incident in Bhimgarh Khedi near the railway line around 9.30pm on Saturday, a 24-year-old woman 'was going to the washroom when she was stopped by a woman wearing black clothes', investigating officer of the case Sub Inspector Naveen Yadav, said.
The complainant, Asha Devi, said that the black-clad woman had 'lots of knives' and she placed her hand on Devi's face after which she fell unconscious. When she woke up, her braid was gone.
"We received a PCR call on Saturday night itself and we surveyed the area. We, however, couldn't find any evidence and nobody in the area saw the woman wearing black clothes," Yadav said.
He said that the woman's house, a small rented room, had hand impressions of mehendi on the entry. "Both the woman and her father-in-law believed in 'jhaad phook' (black magic). They were superstitious and the incident might also be a result of that," he said.
Yadav added that the police was investigating the matter and the case was entered in their daily diary.
In a similar incident on Friday night, Sunita Devi, a resident of Ashok Vihar Phase-III area, said that around 10 pm on Friday, she was preparing dinner in her house when a strange-looking old man, entered the house. Fifty-year-old Devi said when she shouted and asked him to go, he disappeared.
She said that before she could sense what was happening, she fell unconscious and she woke up to find her braid chopped off.
Devi's husband approached the police the next day and registered a complaint.
Gurgaon police PRO Ravinder Kumar said that no FIRs were filed and the cases were entered in their daily diary.
He added that both the women didn't have any wounds, nor were there any thefts in their houses.
"We are examining CCTV footage of the area and are trying to find evidence," Kumar said.
Kumar said that these cases were only reported in rural areas and none has been reported in urban centres, hinting at the prevalence of superstition in rural areas.
Close Story