Gurgaon: Women might have cut their hair themselves and passed it off as superstition, say villagers
While the police have not ruled out foul play, the victims have refused to file complaints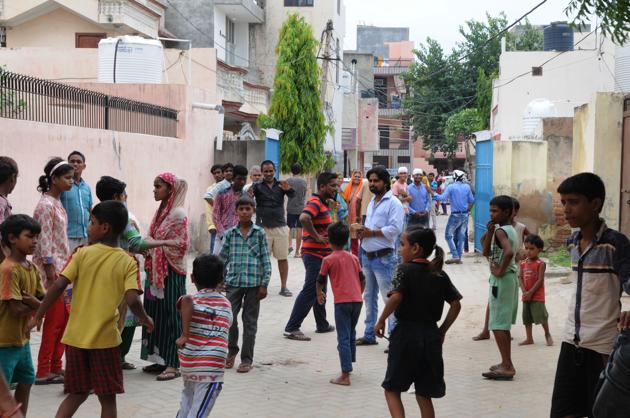 Updated on Jul 31, 2017 10:34 PM IST
The neighbours of women, who alleged their braids had been chopped off mysteriously, claimed that nothing of the sort could happen and the women must have cut their hair themselves.
Residents in the areas from where such incidents were reported said that the women who want to have short hair but find resistance from families are making up stories about mystery braid chopping or using superstition as an excuse to cut their locks.
The police are keeping a close watch in the areas are scanning the CCTV footage for leads in this sequence of mysterious events. Though the police suspect foul play, the victims have refused to file complaints.
Around 5 am on Monday, a 30-year-old woman was heard shouting and crying in Devi Lal Nagar. Neighbours initially feared she had been beaten by her husband, but when she came out of the gate holding her chopped braids in hand, they were shocked.
The woman, however, claimed that a black cat entered her house from a small passage where the water cooler is kept and suddenly morphed into a woman.
Earlier, she said she had sensed someone at the main gate of her house, but she ignored and slept. After a few minutes, she said she heard the noise of a woman crying and as she stepped out to check, she spotted the black cat.
Though her family members are worried, her neighbours are not ready to believe the story.
However, when HT contacted several neighbours of the colony, some said they were scared in the light of these incidents, while others said these are fabricated incidents.
"I wasn't entirely shocked when I heard about the incident, as Santra (the 30-year-old woman) visited me a few days ago and said she wanted to get a haircut. She said her husband was not was not allowing her to keep short hair," Geetika Mehta, a neighbour who runs a beauty salon in the area, said.
Read I After Haryana, mystery chopping of braids reported in Gurgaon
A neighbour of 70-year-old Angoori Devi, who made a similar claim, said, "We have been living in the area for last 45 years, but have never heard of any such incident. The woman seems to have cooked up the story to gain sympathy from her husband."
However, the police are investigating these mysterious events and said these incidents have only been reported in remote areas where people are mostly illiterate and poor. They said it is quite likely that these woman cut their own hair and cooked up stories to spread superstitions.
Inspector Vijender Singh, station house officer, Sector 9 police station, said, "We visited the spot after we got word of the incident, but prima facie, it does not appear that anyone, not even a cat, entered the house. We spoke to the woman, but were not satisfied by her statement. We are looking into the case. However, no case has been registered, as we have not received any complaint from family members."
.
Close Story