65-year-old tribal woman hacked to death for practising witchcraft in Bihar village
The woman was killed allegedly by a co-villager after an exorcist blamed her 'black magic' for two deaths in his family in Kaimur district of Bihar.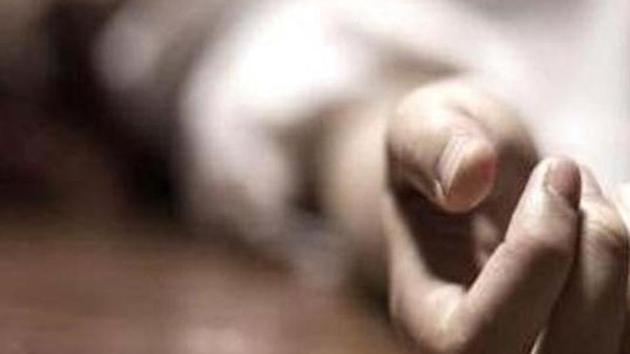 Updated on Jun 29, 2017 12:46 PM IST
Hindustan Times, Bhabua |
Prasun K Mishra
BHABUA: A tribal woman was hacked to death allegedly on the suspicion of practising witchcraft in Kaimur district of southwest Bihar.
Police said the incident took place at Dumarpan forests near Sodha village in Adhaura police station area of the district, about 290 kms south west to state capital, Patna, on Monday.
Victim Saraswati Devi, 65, was collecting mahua seeds in the forests when she was attacked with an axe on head, neck and chest, the police said. Her husband Prahalad Kharwar, who watched the incident from across a hilly river, where he was also collecting mahua seeds, told the police that she died on the spot.
The assailant fled before he could cross the river, Prahalad Kharwar said, while naming co-villager Lalkesh Kharwar as an accused.
Police said the two families were engaged in a verbal spat last week after an exorcist told Lalkesh Kharwar that his wife and a child in the family had died due to Devi's black magic.
Kaimur superintendent of police Harpreet Kaur said a case of murder had been registered against Lalkesh Kharwar. "The accused is on the run and raids are on to arrest him," she said.
This is the second such incident in the district and fourth in the state within three months.
In April, Dinesh Yadav, 25, was killed at Karar village in Kaimur district on suspicion of being a sorcerer after the death of a woman and a child.
On March 27, an 80-year-old woman was burnt alive allegedly by her neighbour Chikru Mahaldar at Kamp village in Mohanpur police station area of Purnia district, 300 kms east of Patna. She was charged with practising witchcraft after the 12-year-old son of the accused died of snakebite.
READ|Police arrest six over "witch" beating in Bihar
In yet another incident, Vishwanath Ram of Rampur village in Kochas police station area of Rohtas district, 147 kms southwest of Patna, was shot dead allegedly by Sanjay Paswan and Ajay Paswan when he was asked to perform sorcery and he refused, saying he had no knowledge of black magic.
READ| Woman branded witch, beaten to death in Bihar
The practice of branding women as witches and torturing them continues unabated in remote rural areas of Bihar. In the last two years, more than 250 women have been tortured and beaten on suspicion of practising witchcraft, police records say.
Close Story
Personalise your news feed. Follow trending topics