After complaints of printing variations, RBI says Rs 500, Rs 2000 notes legal
Nov 25, 2016 09:01 PM IST
Note ban: The Reserve Bank of India (RBI) says the new Rs 500 notes and Rs 2,000 notes are perfectly legal to use after complaints that there were different variants of these tenders with a difference in colour and design.
There might be some printing "deficiencies" in the new 500-and 2000-rupee banknotes but they are legal and good to use, a Reserve Bank of India (RBI) official clarified on Friday, after confusion over the design and shades on the bills.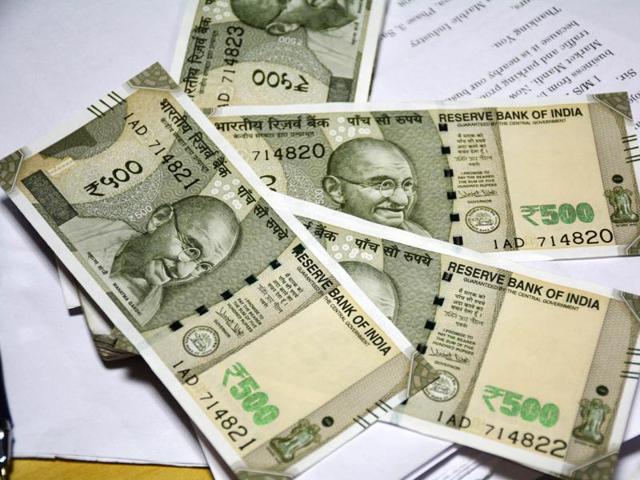 Some of the new notes bear a shadow of Mahatma Gandhi's face apart from his photograph; others have uneven borders or are of varying sizes and colour shades.
Stay tuned with breaking news on HT Channel on Facebook.
Join Now
But an RBI spokesperson said only one in a million notes might have that kind of printing or design inconsistency.
"It is not a variant. It is a valid legal tender and can be freely used in transactions," the spokesperson said.
"But if someone does not want to use the new notes and return it to the RBI, that too can be done and we will give them the full value."
Read| Unaccounted deposits after November 8 to attract heavy taxes
Many blame the discrepancies on a hurry to print new bills to replace 500-and 1,000-rupee notes that Prime Minister Narendra Modi banned earlier this month as part of efforts to fight corruption and counterfeiting. The banned bills accounted for 86% of all cash in circulation.
But problems have riddled the rollout of new bills. The printing discrepancies have only added to the confusion.
"There is a difference in the shades of colour on the Rs 2,000 notes. From two different banks, I received two differently shaded notes," said a Mumbai-based former banker.
Some fear this might lead to counterfeiting and work against the objective of the government -- fighting black money and graft.
Experts say the notes are checked at the press and the RBI is not involved in screening each of them. Government and RBI-owned presses in Dewas in Madhya Pradesh, Nasik in Maharashtra, Mysore in Karnataka and Salboni in West Bengal supply banknotes.
Read| Over the counter exchange ends: Where you can use old Rs 500 notes now