After Gita shlokas, now Gayatri Mantra recital in Haryana schools
Hindustan Times, Chandigarh |
, Chandigarh
HT Correspondent
Feb 25, 2018 11:43 AM IST
Saffron script: Notification in this regard to be issued on February 27; state education minister Ram Bilas Sharma says decision to introduce Gita shlokas in school syllabus had yielded positive results.
The Bharatiya Janata Party (BJP) government in Haryana has decided to add recital of 'Gayatri Mantra' — a hymn from Hindu religious scripture Rigveda — in prayers in all schools across the state.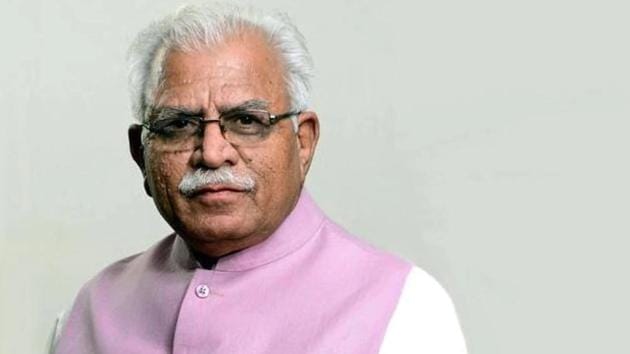 State education minister Ram Bilas Sharma said the decision was taken after a meeting with school principals, teachers and other stakeholders on Friday. "The government would issue a notification on Tuesday (February 27)," he said.
Sharma added that including Gita shlokas in school syllabus soon after the formation of the government had yielded positive results.
To a query on whether this was saffronisation of education, the minister said, "The sun's first rays are saffron and the Tricolour's first colour is saffron. What is wrong with saffron? We are not allergic to this colour," he said.
He added, "Gayatri Mantra is not about any religion, in particular. It is a prayer that urges the almighty to enable us to imbibe all good values from all directions. I do not think anybody should have any problem with it."
CM Khattar defends move
Meanwhile, Haryana chief minister Manohar Lal Khattar has said the decision was taken to increase the level of education, ethics, and culture in the education system.
"The education department considered a lot of things before taking this decision. How can we increase the level of education, how can we bring ethics and culture into our educational system were some of the things that were discussed," said Khattar who was in Mathura on Saturday.
Oppn flays decision
Indian National Lok Dal (INLD) state president Ashok Arora said the decision once again made it evident that the BJP believed in diverting people's attention.
"All schools run by the DAV and the Arya Samaj already recite this shloka as prayer. Many people also recite it daily in their homes. The state government should focus on improving educational standards instead of digressing from real issues," he added.
State Congress president Ashok Tanwar said he was shocked to see that the state government's emphasis had, so far, been on 'teaching lessons from the Gita' instead of addressing real issues.
"It is surprising that while there is an acute shortage of teachers in schools; the infrastructure is abysmal and science labs have been locked since the BJP came to power, the BJP's only focus remains on Gita shlokas, the Gita festival and the Gayatri Mantra."