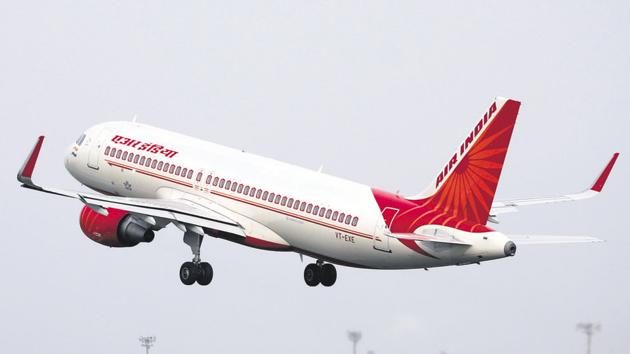 After hijack alert, more sky marshals to patrol flights to Kabul and Kathmandu
The number of sky marshals per flight varies from two to six, depending upon the threat perception on a particular route.
Hindustan Times, New Delhi | By Anvit Srivastava
UPDATED ON SEP 09, 2018 01:50 AM IST
The number of sky marshals on flights to Kathmandu and Kabul, particularly from Delhi, has been significantly increased.
This was done after the security forces and aviation agencies received an intimation of a possible hijack attempt of flights operating to these regions.
In India, sky marshals are commandos handpicked from the National Security Guard. They are deployed on flights in plainclothes. These men are specially trained to counter hijack and hostage situations, which may arise on board a flight. They identities are kept secret, officials said.
A senior officer associated with aviation security confirmed that the number and frequency of sky marshals in flights bound for Kabul in Afghanistan and Kathmandu in Nepal have been increased. Requesting not to be named, the officer said the measure has been taken as certain threats were recently flagged on these routes by intelligence agencies. It is not certain when this threat perception will be called off, he said.
The number of sky marshals per flight varies from two to six, depending upon the threat perception on a particular route.
"They are mostly deployed on high-risk international flights to and/or from sensitive areas. Occasionally, they are deputed on domestic flights as well, following specific inputs. In a hijack situation, sky marshals are the only line of defence between passengers and hijackers. Their identity and positions in a flight is strategic," the officer said, adding that they are known to be armed with pistols and guns with rubber bullets to neutralise offenders without damaging the aircraft. They also carry tasers, handcuffs, etc.
A pilot from a budget domestic airlines said the identity of a sky marshal is kept secret. No one is aware of their presence on an aircraft, not even the airline officials. "It is at the last moment that the cockpit crew is informed about their presence. We know their seat numbers and how many of them are travelling. Nothing more is disclosed to us," the pilot said.
In 2015, onboard a flight to Kathmandu, a flight steward had outed sky marshal's identity to passengers during an on-board announcement. The employee was put off duty by the airline for this error.
India started flying sky marshals after an Indian Airlines aircraft on way to Delhi from Kathmandu was hijacked by Harkat-ul-Mujahideen, a Pakistan-based terror group, on December 24, 1999.
Close