After Kerala, Meghalaya passes resolution against Centre's cattle trade notification
Updated on Jun 12, 2017 11:41 PM IST
There has been considerable opposition in Meghalaya against the Modi government's notification on cattle trade.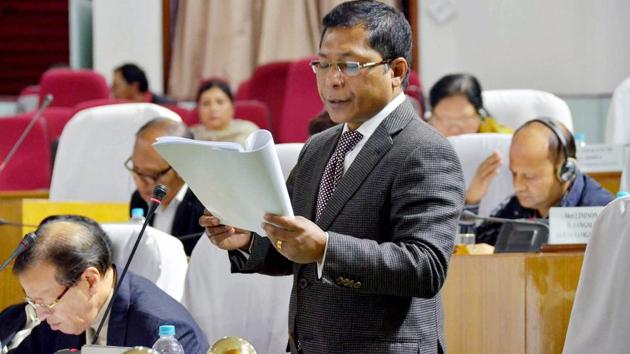 The Meghalaya assembly on Monday passed a resolution against Centre's recent notification banning cattle trade in animal markets for slaughter.
The resolution, moved by the state's Congress government, was passed during a special day-long session of the assembly to approve the GST bill.
Meghalaya becomes the second state after Kerala to pass a resolution through the state assembly opposing the notification on cattle trade issued last month.
There has been considerable opposition in Meghalaya against Narendra Modi government's notification on Prevention of Cruelty to Animals (Regulation of Livestock Markets) Rules, 2017.
The ruling Congress, opposition parties—United Democratic Party, Hill State People's Democratic Party—and even National People's Party, which is part of NDA government in Centre, have opposed the notification.
The BJP too has witnessed setbacks in Meghalaya on the issue. Two district presidents and nearly 5,000 youth wing members from Garo Hills region of the state have resigned from the party in the past weeks.
On Saturday, the former leaders and their supporters organised a beef party in Tura to show their opposition to the notification. Beef is a consumed widely in Christian dominant Meghalaya.
Assembly poll in Meghalaya is scheduled for next year and the sensitive issue could hurt the BJP, which is aiming to overthrow the Congress government.
Personalise your news feed. Follow trending topics