'Pay Rs 92,000 crore by midnight': Centre orders telecom firms after SC rap
Updated on Feb 14, 2020 07:30 PM IST
The DoT, which faced the ire of the Supreme Court for putting on hold recovery of dues from telecom companies, started issuing circle or zone-wise demand notices to firms, an order seen by PTI said.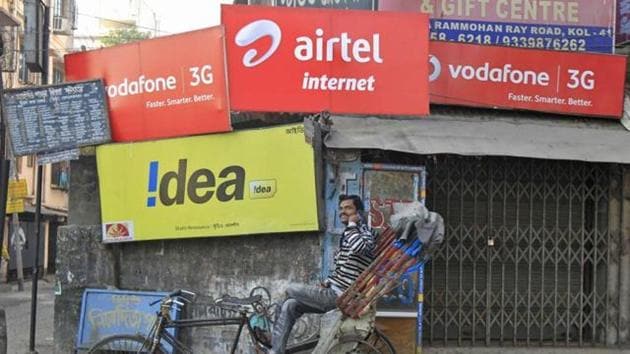 The telecom department on Friday ordered phone companies to clear their dues by midnight after the Supreme Court threatened a government official with contempt proceedings for not enforcing the top court's October verdict.
The news of the new midnight deadline came soon after the telecom department cancelled an order issued in January that barred officials from taking coercive action against the firms.
The 23 January order, issued by a desk officer at the ministry, had angered three Supreme Court judges who summoned top executives of the telecom companies and the telecom department on the next date of hearing.
"A desk officer in the government stays a Supreme Court order...Is there any law left in the country?," the bench led by Justice Arun Mishra said.
The government, which did not want officials to take any coercive action in light of the financial stress in the telecom sector, had reversed its first order soon after. A few hours later, it issued the second order.
"With reference to subject cited above, you are hereby directed to make the payment of outstanding dues of LF and SUC (license fee and spectrum usage charges) by 14.02.2020, 11.59 pm positively," the second telecom order to phone companies said.
In October last year, the top court had ended a 14-year-long legal battle to rule in favour of the government which had insisted that companies could not exclude non-telecom revenue to calculate the fee to be paid to the exchequer.
This implied that the license fee and spectrum usage charges would be calculated on the amount earned from all business dealings, including handset sales and other income. The companies had argued the fee should be based on income from only their telecoms business.
The outstanding amount from phone companies, according to the new calculation, comes to about Rs 92,000 crore (or US $1 2.89 billion).
The payments to be made by the companies include Rs 53,000 crore by Vodafone Idea, Rs 35,500 crore by Bharti Airtel and Rs 14,000 crore by the now defunct Tata Teleservices.
Shares in Vodafone Idea, in which Britain's Vodafone Group owns a sizable stake, closed down 24.4% after the order, as the company's future is in doubt with Vodafone Group having said it has no plans to commit any more equity into India.
Shares in Bharti Airtel rose 4.64% on Friday, as many expect it will be able to pay off the dues and survive, leaving it and Jio with an opportunity to potentially capture market share and enjoy an effective duopoly in the sector.
Close Story
Personalise your news feed. Follow trending topics