Very much in Kanpur: Rotomac owner on reports that he fled after loan default
Despite an FIR by the Indian Overseas Bank after his cheques for Rs 600 crore bounced, Vikram Kothari insists nothing of that sort happened.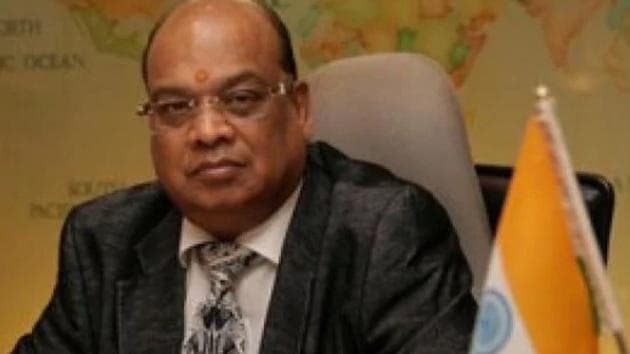 Updated on Feb 19, 2018 11:54 AM IST
Hindustan Times, Kanpur |
Haidar Naqvi
Chairman of Rotomac Pens Vikram Kothari on Sunday refuted the reports that he had gone missing after allegedly defaulting on repaying Rs 4,232-crore loans from five public sector banks.
"I am very much in Kanpur with my family, running my business here," Kothari said. "So far as the issue of loans is concerned, I have been in talks with banks for long. Three meetings have taken place with the banks. The matter is pending with the tribunal," he added.
Kothari was declared a defaulter over a year ago and an FIR was lodged by the officials of the Indian Overseas Bank (IOB) after his cheques worth Rs 600 crore bounced, which Kothari denied. "Show me one cheque of mine that has bounced. This is slanderous. I believe in the judicial system," he said.
While no officer from any of the five banks was willing to go on record about the outstanding loans, Kothari refused to say how much money he owed to the banks.
Kothari's total borrowings include Rs 1,400 crore from the Indian Overseas Bank, Rs 352 crore from Allahabad Bank, Rs 1,395 crore from Bank of India, Rs 600 crore from Bank of Baroda and Rs 485 crore from Union Bank of India, different bankers familiar with the development said.
Mansukhlal Kothari, who established Pan Parag in 1973, left his empire for his sons Vikram and Deepak who divided the businesses. While Deepak kept Pan Parag, Vikram settled with Rotomac Group.
Officials of the Indian Overseas Bank said on condition of anonymity that the bank has seized a deposit of Rs 650 crore against the loan and plans to move the debt recovery tribunal for the remaining Rs 750 crore.
The Union Bank of India is reportedly making the cost assessment of Kothari's properties in Dehradun.
Rajesh Gupta, who heads the recovery department of Allahabad Bank, said: "The process is going on for long and the bank will recover the money soon." But he did not confirm the outstanding loan amount.
Officials of other banks refused to speak on the issue.
The banks have declared the loans as non-performing assets (NPA) and have initiated the process of taking over of the properties.
However, the banks are finding it tough to auction the properties as most of them are jointly owned by Kothari and a partner who is not associated with the Rotomac group but deals in real estate business.
In the last two days, officials of the banks have visited the properties of Kothari.
Close Story