Antiguan opposition party hits out at PM Browne, seeks to treat Choksi as citizen
The UPP said that since Choksi was an Antiguan citizen, he was entitled to due process and should be treated according to the rule of law.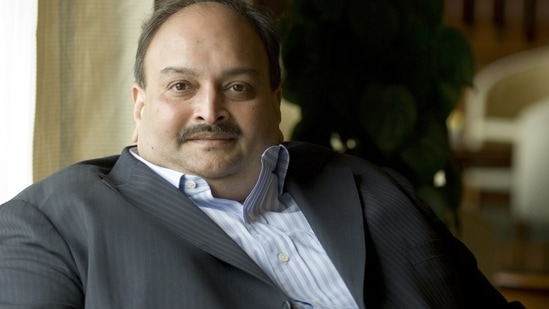 Updated on May 30, 2021 02:32 AM IST
New Delhi: The United Progressive Party (UPP), one of the opposition parties in the Antiguan parliament, has said that prime minister of Antigua and Barbuda Gaston Browne should treat fugitive diamantaire Mehul Choksi as a citizen of the country, according to reports in Antigua Newsroom on Friday.
The UPP said that since Choksi was an Antiguan citizen, he was entitled to due process and should be treated according to the rule of law.
The statement of key opposition party comes in the wake of Browne saying on Thursday that he asked Dominica to directly send Choksi to India instead of repatriating him to Antigua, where he is now a citizen.
Browne responded to the statement of the UPP, saying: "After mischievously accusing my administration of harbouring Mehul Choksi, who has an Interpol Red Notice, they are now seeking to sanitise this fugitive to get campaign funding. My administration's revocation of Choksi's citizenship has been frustrated by a litigation brought against the state. We are determined to revoke Choksi's citizenship and to concurrently pursue his extradition to India to face criminal charges there. There has been no violation of Choksi's legal and constitution protections, despite the decision of my administration to revoke his citizenship."
Choksi's lawyers have said that their client enjoys legal and constitutional protection as a citizen.
Referring to Browne's statement, the UPP said: "The statement is both irresponsible and frightening. It is not for the prime minister to decide who is entitled to the protection of the constitution. We are a nation of laws: Every citizen of Antigua and Barbuda is entitled to due process and the rule of law must be respected by all."
"The alleged abduction and beating of Mr Choksi already paints an unflattering picture of the country. Browne's deliberate attempt to subvert and corrupt the rule of law makes us look even worse," the UPP was quoted as saying by Antigua Newsroom.
Reacting on the development, Choksi's lawyer Vijay Aggarwal said: "My client is a human being not some pawn that he can be just put in any square in the game of chess as per anybody's desire or on anybody's statement. My stand is vindicated and I am filled with gratitude and appreciation seeing the statement of United Progressive Party Antigua, recognising that Antigua ought to protect the rights of every citizen. My client is citizen of Antigua and is entitled to all constitutional protections under Antiguan constitution and is entitled to all remedies available to him under law which he has even successfully availed."
The Eastern Caribbean Supreme Court has ordered that he should not be removed from Dominica, where he was detained by the local police after he went missing from Antigua on Sunday. The court will further hear the matter on Wednesday.
Choksi was released from police custody on Friday following the court order and has been moved to a quarantine facility in Roseau.
His lawyers have alleged that Indian and Antiguan officials abducted the businessman but Antigua and Barbuda's commissioner of police Atlee Patrick Rodney denied the charge.
Indian officials are in touch with their counterparts in Dominica to make an attempt to bring him back through the deportation route because India has no extradition arrangements with the Caribbean country, people tracking developments said in Delhi.
Close Story
Personalise your news feed. Follow trending topics