Around 50 government websites hacked since last year, over 3 lakh scams averted
Feb 04, 2023 08:23 AM IST
In 2020, 2021 and 2022, there have been around 59, 42 and 50 government website hacks along with six, seven and eight events of data breach respectively, said Union minister Ashwini Vaishnaw
Around 50 government websites have been hacked in 2022-23, Union minister of communication, electronics and information technology Ashwini Vaishnaw on Friday told Rajya Sabha. In 2020, 2021 and 2022, there have been around 59, 42 and 50 government website hacks along with six, seven and eight events of data breach respectively, the minister said.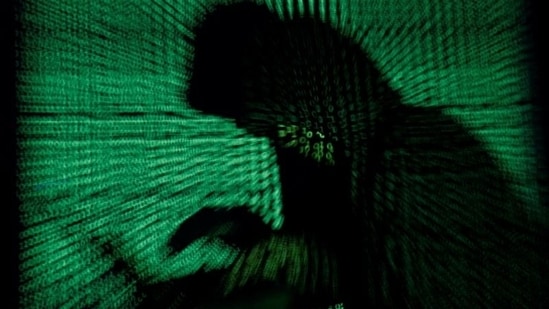 "CERT-In has further informed it has detected and prevented 2,83,581, 4,32,057, 3,24,620 malicious scams during the years 2020, 2021 and 2022 respectively," he said, adding that attempts of cyberattacks were made both from within the nation and abroad.
Read| Chinese hackers exploit Fortinet flaw, breach targeted networks for spying
According to Vaishnaw, hackers use hidden servers to conceal the identities of systems from where they conduct attacks and compromise the computer systems.
"There have been attempts from time to time to launch cyber-attacks on Indian cyberspace from both outside and within the country. It has been observed that such attacks compromised computer systems located in different parts of the world and use masquerading techniques and hidden servers to hide the identity of actual systems from which the attacks are launched," he added.
He added that the Indian Computer Emergency Response Team (CERT-In), along with service providers, regulators and law enforcement authorities coordinate and take necessary action against such attacks.
"When a cyber event occurs, CERT-In alerts the impacted organisations and advises them on the necessary corrective action. Additionally, it continuously publishes alerts and advisories on the most recent cyberthreats, vulnerabilities, and protective measures," he said.
Read| Railway Minister on major change after litter in Vande Bharat caught on cam
The count provided by Vaishnaw is relatively lower than the number of government social media accounts, emails and website were compromised between 2017 and 2022 provided by the Centre earlier. A total of 641 government Twitter accounts, emails and websites were compromised in last five years, the Center informed in April 2022.