Ashok Tanwar to complain to high command against rebel party MLA
Rai legislator Jai Tirath Dahiya had on Friday warned that several party MLAs could 'go to any extent' if Haryana Cong chief is not shunted out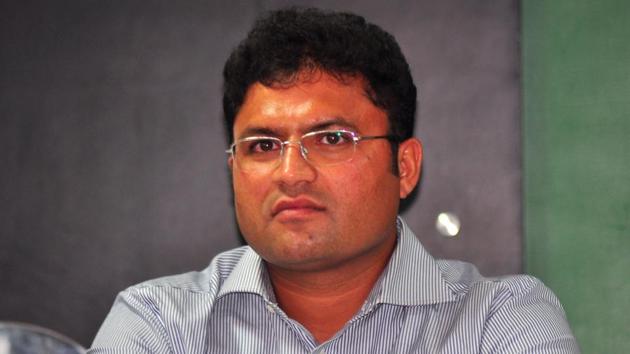 Updated on Aug 20, 2017 01:20 PM IST
Haryana Congress president Ashok Tanwar on Saturday said he would complain to the party high command against party MLA Jai Tirath Dahiya, who had sought his ouster.
Rai MLA Dahiya, who belongs to the faction led by former chief minister Bhupinder Singh Hooda, had threatened on Friday that he along with some other MLAs could "go to any extent" if their demand for removal of Tanwar from his post was not met soon. Dahiya made the statement in Rohtak in the backdrop of the recent meeting between Prime Minister Narendra Modi and Hooda at New Delhi. "This meeting could result in new political equations," Dahiya had added.
Tanwar, who was here to hold a meeting with party workers in connection with the organisational elections, told HT that it was a gross indiscipline on Dahiya's part to have said so and that it was his duty to apprise the party leadership about this act, both verbally as well as in writing. "A remark like this amounts to challenging the party leadership, which had appointed me as well," Tanwar said.
The latest tiff between Tanwar and MLAs owing allegiance to Hooda has yet again brought into focus the increasing bickering in the state Congress.
About a fortnight ago only, a meeting with regard to organisational elections chaired by All India Congress Committee (AICC) central election authority secretary Madhusudan Mistry witnessed heated arguments when Hooda camp MLAs Karan Dalal, Kuldeep Sharma, Shakuntala Khatak and former legislator BB Batra alleged bogus party membership. Tanwar's supporters had rejected their claim.
Hooda loyalists have also not been attending the HPCC meetings since October last year. They also did not turn up at a meeting called by Congress legislature party (CLP) leader Kiran Choudhry before the budget session in March. The differences have only been getting sharper after a clash broke out between the supporters of Tanwar and Hooda in New Delhi in October last year, while they were waiting to welcome party vice-president Rahul Gandhi.
Tanwar was injured in the clash along with some of his supporters. His supporters had lodged a police complaint against several people, including Hooda's personal security officer.
Close Story
Personalise your news feed. Follow trending topics