Bengal school defies Mamata's diktat on changing its orange facade to blue and white
Feb 23, 2018 09:04 PM IST
Bue-and-white is the favourite colour combination of Bengal chief minister Mamata Banerjee.
A government-aided school in West Bengal has refused to paint its building in blue and white citing a long-standing tradition of having adopted the orange colour because of its association with the Ramakrishna Mission.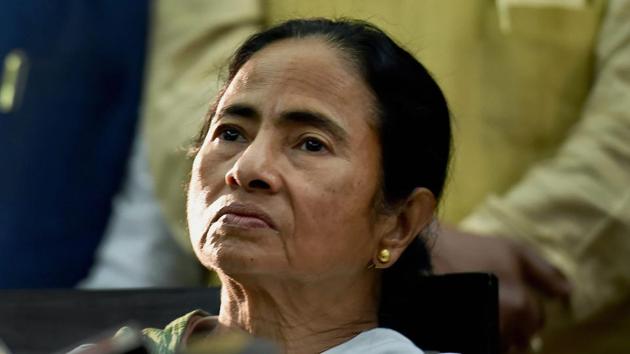 The state education department last month had issued a notification asking all state-run and-aided schools to paint the buildings in blue and white, the favourite colour combination of chief minister Mamata Banerjee.
Instead, the authorities of Krishnachandrapur High School in Mathurapur block in South 24 Parganas district have requested the education department to allow the school to retain its traditional colour. School headmaster Chandan Kumar Maity justified their stance citing local sentiments and long association.
"We have written letters and forwarded emails to the sub-inspector of school and the block development officer pushing our request," said Maity.
"We have also requested the department to give us the expenditure of Rs 6 lakh that would have been spent on painting the new colours. We don't have enough funds to paint the building first and then ask for the reimbursement," he added. "We are hopeful that the government will consider our request."
According to the directive, those schools that have not got a coat in the past three years, have to re-paint their building in blue and white.
When contacted, state education minister Partha Chatterjee said, "I cannot comment on this as I am not aware about the development."
The school in Mathurapur, about 63 km from Kolkata, was founded in 1948 by the Ramakrishna Mission Lok Shiksha Parishad and Vivekananda Seva Sangha. Since then the three-storeyed school building has been painted in orange.
"In 1977, when the Left Front government came to power in West Bengal, the school was taken over by the state. However, the colour has remained the same," said the headmaster.
"We are hopeful that the state government will consider our plea. If it doesn't, the matter will be placed before the managing committee that will take the final decision," he said.