Bombay HC quashes order gagging media in Sohrabuddin fake encounter case trial
Updated on Jan 24, 2018 11:12 PM IST
Justice Revati Mohite-Dere said the special CBI court had overreached its powers in issuing the order.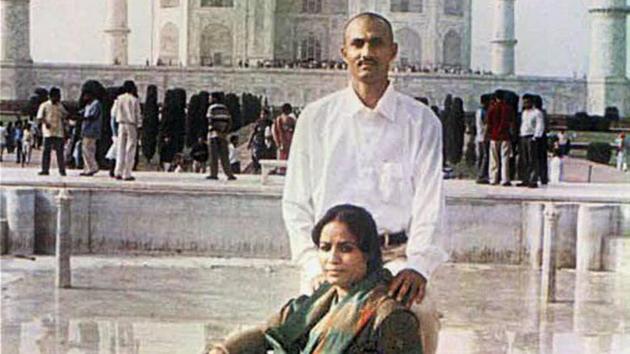 Hindustan Times, Mumbai |
HT Correspondent
The Bombay high court on Wednesday struck down an order of a special CBI court that prohibited publication of proceedings in the Sohrabuddin Shaikh encounter case.
Justice Revati Mohite-Dere held that the ban was unjustified and breached the constitutional right to freedom of speech and expression of journalists.
The judge said the Criminal Procedure Code empowers only high courts and the Supreme Court to issue such orders and that, too, only in rare cases, and for a limited period of time. She said the special Central Bureau of Investigation (CBI) court had overreached its powers.
Acting on a plea filed by some of the accused in the killings of Shaikh, his wife Kausarbi, and Tulsiram Prajapati, a witness to the incident, the special CBI court on November 29, 2017, had barred journalists from reporting or publishing proceedings.
A group of journalists from Mumbai and an association of reporters had then challenged the gag order. The judge said such an order could not have been passed merely on the basis of apprehension of sensationalism expressed by some of the accused. "The rights of the press are intrinsic with the constitutional right that guarantees freedom of speech and expression," said the judge.
"In reporting on an open trial, the press not only makes use of its own right, but serves the larger purpose of making such information available to the general public," she said.
With several accused discharged, the prosecution may find it tough to prove the involvement of the remaining 24 accused. The trial began in Mumbai on November 29, 2017.
Of the 40 witnesses examined in two months, 27, including drivers of the cars of policemen who allegedly killed the trio, have turned hostile. The prosecution examined the Apte family from Sangli, who were allegedly witness to the abduction of Shaikh and his wife from the bus on November 22, 2005.
Sharad Apte, his wife, and daughter-in-law were on their way to Hyderabad, according to the prosecution. In his deposition, he said, "As far as I remember, no incident took place during the journey." He refused to accept the contents of his statement recorded before the magistrate court. The driver bus has been declared hostile. "In my two-and-a-half years on the route, I don't remember any incident," he said. The agency claimed the couple had visited a doctor in Sangli for treatment of infertility. But the doctor said they never visited him. He, too, has been declared hostile.