Brothers contest from rival parties in Tripura election
The brothers make extra efforts to shield their family affairs from the rough and tumble of their political battles.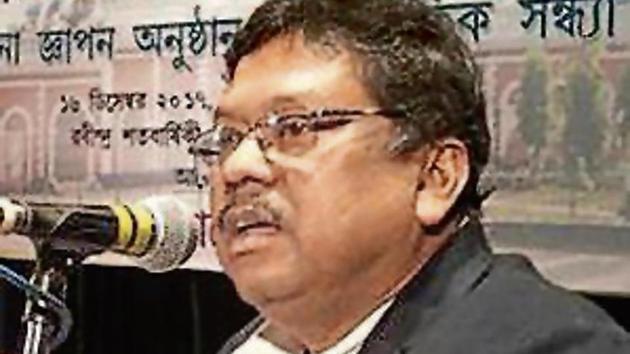 Published on Feb 10, 2018 07:27 AM IST
Hindustan Times, Agartala |
Priyanka Deb Barman
In the Tripura assembly election, two sons of a former Congress state minister are contesting from rival national parties — the Congress and the BJP — but they say their "different political ideologies" have not affected their relationship.
Baharul Islam, the elder son of Munsur Ali, who served as an agriculture minister in the 1980s, is the BJP's nominee from Buxanagar assembly constituency; while his younger brother Mujibar Islam is contesting from Sonamura on a Congress ticket.
Mujibar, a law graduate, was associated with politics since his student days and remained state president of the National Students Union of India (NSUI), the Congress' student wing, for many years before he was promoted as general secretary of the Pradesh Congress Committee. In 1998, he contested unsuccessfully against Manik Sarkar.
In 2016, he joined the Trinamool Congress along with six Congress legislators, but returned to the Congress fold last December. "I was misguided by some workers to join the Trinamool Congress. Soon, I realised my mistake and came back to my own party. Congress has nominated me this time and I am committed to working for better prospects of my party," he said.
Elder brother Baharul, a senior official in the agriculture department, took voluntary retirement to plunge into electoral politics.
"I am a novice in this field. I am trying my level best to meet the party's expectations. And if I win, I would like to make farmers' socio-economic status better," said Baharul.
However, the brothers maintain that their political leanings do not come in the way of their personal relationship. And both make extra efforts to shield their family affairs from the rough and tumble of their political battles.
In Tripura's capital Agartala, another family decided to end its political tension when the father withdrew his nomination in favour of his son who was the official candidate of the BJP. Sudip Roy Barman, a legislator since 1998, avoided embarrassment by convincing his father to pull out of the race.
"My father was not a member of the BJP. Though he filed his nomination as an independent, he withdrew it to prevent anti-Left votes from getting split," said Barman.
Close Story