Cabinet clears bill criminalising instant triple talaq
Instant triple talaq, or Talaq-e-biddat involves Muslim men divorcing their wives by mentioning the word 'talaq (divorce)' three times in one go, sometimes over email, WhatsApp messages or letters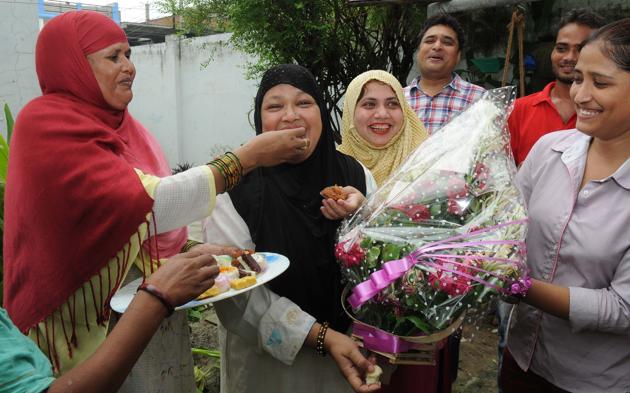 Updated on Dec 15, 2017 04:47 PM IST
The Union Cabinet on Friday cleared a bill that criminalises the Islamic practice of instant triple talaq, ahead of it being taken up in the Winter Session of Parliament.
In November, the Narendra Modi government said it was ready with a bill that would provide a legal framework to prosecute Muslim men calling off marriages using a custom outlawed by the Supreme Court.
Instant triple talaq, or Talaq-e-biddat involves Muslim men divorcing their wives by mentioning the word 'talaq (divorce)' three times in one go, sometimes over email, WhatsApp messages or letters.
The proposed bill hands out a three-year jail sentence as well as fine, and states that the offence will be cognisable and non-bailable.
"We welcome this, it was much needed.Unlike previous governments, this government cares for rights of Muslim women. Appeal to all parties to ensure passage of this bill in Parliament," said Shaista Ambar of the All India Muslim Women Personal Law Board.
Titled the 'Muslim Women (Protection of Rights on Marriage) Bill, 2017', the proposed law also gives a "victim" of Talaq-e-Biddat a right to seek maintenance from her husband before a magistrate's court. She will also be entitled to her children's custody, the draft law says.
In August, the top court had struck down the custom as "arbitrary" and "unconstitutional" in a verdict that was hailed as a watershed moment for gender justice in India.
A law ministry official, explaining the rationale behind the bill, said: "Before the judgement this year, there were 177 reported cases of Talaq-e-biddat. Since then, there have been 67. These are only reported cases, the actual figure could be much higher."
The All India Muslim Personal Law Board, a non-governmental body that lobbies for the application of Islamic civil laws and opposes any ban on triple talaq, also welcomed the verdict, saying it "accords protection to Muslim personal laws".
Close Story
Personalise your news feed. Follow trending topics