Cabinet clears model law permitting shops, cinema halls to remain open 24x7
Jun 29, 2016 11:54 PM IST
A model law that allows shops, malls and cinema halls, among other establishments, to run 24x7 throughout the year received Cabinet assent on Wednesday.
The Centre has paved the way to turn India into a 24x7 country that keeps the doors of its commercial establishments open to the public at any given time of the day. However, there's a rider – the states have to agree.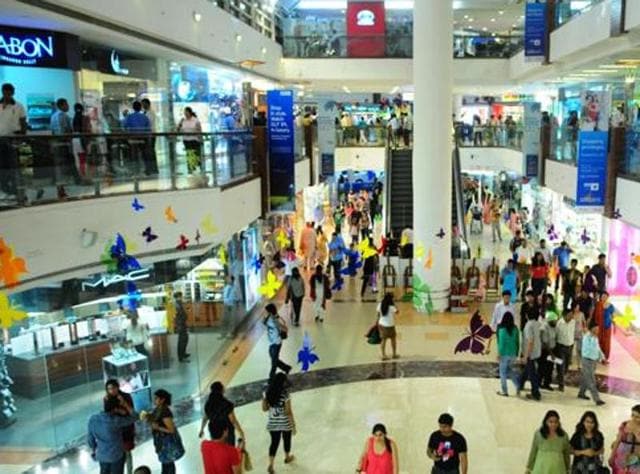 The Union cabinet on Wednesday approved the Model Shops and Establishments Bill, which will permit shops, malls, restaurants, banks and cinema halls to choose their hours of operation. Once adopted by states, in part or full, the model law will let establishments employing 10 or more workers operate through the year – with flexibility of work hours. However, it will not cover manufacturing units.
Announcing the move, Union finance minister Arun Jaitley said the Model Shops and Establishment (Regulation of Employment and Condition of Services) Bill-2016 was aimed at ensuring uniform working conditions across the country, improving ease of doing business, and generating employment opportunities. Limiting the hours of operation of smaller shops puts them at a disadvantage because commercial establishments in malls have the benefit of staying open on all days and for longer hours, he added.
Jaitley said the model law will also do away with the "positive discrimination" faced by women, who were exempt from working the late shift but faced inequality in terms of work and pay. However, establishments covered by the law will have to ensure better working conditions for female employees by establishing facilities such as late-night drops and crèches.
Once adopted by a state, the model law will allow women to work nights. Also, they will not be discriminated with regard to recruitment, training, transfers and promotions.
The bill will now be sent to states and union territories, so they can adopt it in the current form or modify its provisions to their liking.
However, the Confederation of All India Traders (CAIT) has cautioned that a law allowing establishments to remain open 24x7 could expose the trading community to several threats. Stating that it would have "far-reaching consequences", the traders' body suggested that the government first launch a pilot project in one city to assess its impact.
Retail majors, however, welcomed the Centre's decision. Krish Iyer, president and CEO of Walmart India, said the decision to let retailers keep their establishments open round the clock will not only create thousands of skilled jobs but also give customers the opportunity to shop anytime. "The 24x7 policy for retail stores in other developed economies has significantly boosted their growth in the past. A vibrant retail environment is critical for economic growth. The move will also contribute to important initiatives such as Make in India by boosting domestic consumption," he said.
Federation of Indian Chambers of Commerce & Industry (FICCI) secretary general Didar Singh echoed Iyer's contention. "It is a very progressive move that will boost employment generation and benefit consumers in terms of convenience and accessibility," he said.