Centre approves
₹

30L to

₹

1.23 cr relief in faulty hip implants case

Nov 30, 2018 12:01 AM IST
The drug controller general of India said this is the highest ever compensation amount in the Indian history.
The Union health ministry approved on Thursday compensations between ₹30 lakh and ₹1.23 crore for patients who received Johnson & Johnson's (J&J's) faulty hip implants before August 2010.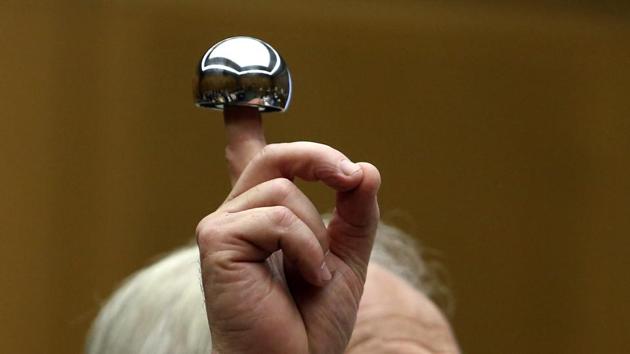 The amount will depend on the age and the level of disability of the person, with younger people with higher disability getting the larger share of the compensation.
"This is the highest ever compensation amount in the Indian history. We have been working on it for almost a year to ensure patients get the maximum benefit. And the company has given us in writing that they will pay the entire amount," said Dr S Eswara Reddy, the drug controller general of India.
The faulty Articular Surface Replacement (ASR) hip implants, manufactured by DePuy International Limited — a subsidiary of J&J Pvt Ltd, were recalled in 2010 globally after complaints of more-than-usual revision surgeries due to complications such as metal leaching and infections, among others.
J&J maintains that the company's actions on the product were "appropriate" and "responsible", and that "voluntary recall doesn't imply that the product is faulty". The manufacturers had said they were willing to pay the compensation.
After complaints, the health ministry set up an 11-member panel on February 7, 2017 to investigate them. A report was submitted in February 2018 that recommended a base compensation of ₹20 lakh.
Based on the recommendations, the government constituted a central expert committee under the chairmanship of Dr RK Arya, director at the Sports Injury Centre, to determine the quantum of compensation.
The committee divided disability in four categories: 20-30%, 30-40%, 40-50% and above 50%. The age group was divided in 10 categories — 20 years and 65 and above. At least 150 patients have registered with the central panel.
All states were also asked to form state-level committees to examine the affected patients. The ministry expects to release of compensation in next 10 days.